Colorado Marijuana Edibles Deemed Too Similar To Real Thing, As Kids May Mistake Them As Harmless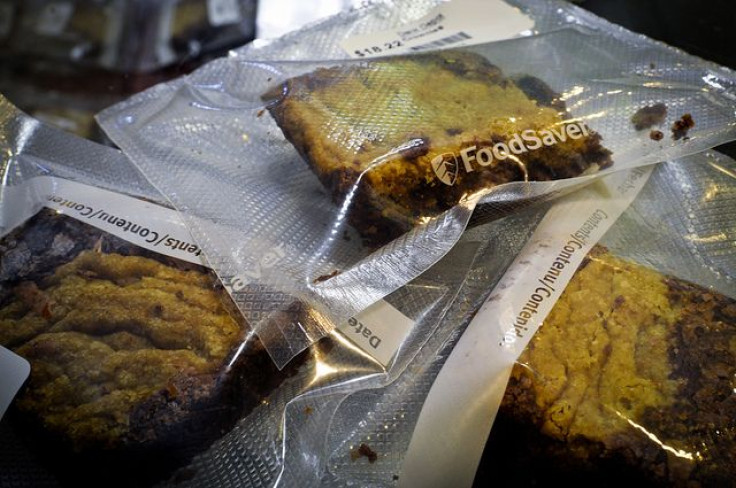 Colorado could be getting too good at putting marijuana in its baked goods. The first state to legalize recreational cannabis use has drawn some criticism in recent weeks because parents and health officials have been claiming the marijuana-infused edibles aren't dissimilar enough from the ordinary stuff, putting young children in danger.
One of the marijuana industry's fundamental goals has always been the pursuit of authenticity. When a company produces brownies or cookies that contain certain doses of THC (tetrahydrocannabinol), it doesn't want the products to seem unfamiliar. Doing so would confuse consumers, or otherwise turn them off if they feel like the chocolate chip cookie they're eating is somehow weird or alien.
But authenticity has its downsides. For one, people can't tell the difference between a brownie laced with THC and one without the psychoactive chemical. "We've heard so many stories pf people consuming marijuana not knowing it was marijuana," said Rachel O'Bryan to Fox News. O'Bryan is an attorney and founding volunteer leader of Smart Colorado, a group that advocates for stricter marijuana regulations. "Without a stamp or a clearly visible difference, these products are deceptive."
Industry groups such as Smart Colorado would prefer more than simple changes to the packaging label; they'd like to see physical stamping on the product itself, like a pot leaf, for example. The problem is, generic products like cookies and brownies aren't the only goods cannabis bakeries produce. More complex items, like infused liquids and loose bags of granola, don't leave as much room for visible differentiation.
This raises an entirely new set of questions. For typical fanfare sweets, like cookies and brownies, are kids smart enough to recognize the symbol when they see it? And even if they see it, does that necessarily mean they'll stay away? Perhaps, but that responsibility may be less up to the people making the food, and more up to the parents who buy them. In theory, if parents are accepting enough to purchase edibles for recreational or medicinal use, having an open conversation with their kids shouldn't be a challenge.
Regulators are considering this law as we speak, in particular assessing the value in slapping a brand on the product and the packaging. The word "practicable" comes up a lot, to determine whether an edible could reasonably carry such a marking. "It works for some products," said Julie Berliner, owner of SweetGrass Kitchens, a marijuana-infused bakery. "But others, it's going to be extremely hard and more than likely impracticable."
This debate represents the next set of questions since Colorado's full legalization on New Year's Day this year. While the recreational cannabis industry has already yielded millions of dollars in tax revenue in the state, a number of unforeseen challenges have emerged in the nascent weed climate. Homicide rates may have fallen, for instance, but Republicans in Congress point to an increase in traffic fatalities since medicinal marijuana was legalized in 2009. Elsewhere in Washington, the second state to legalize the drug, dispensaries have run into a slew of issues with agriculture keeping up with demand.
With legalization also comes the need for education, as many people who decide to use marijuana for recreational or medicinal purposes haven't the foggiest which strains to buy. Though, researchers are confident that as legalization ramps up, so will the science that informs the public. In the meantime, the new frontier of legalized marijuana in the U.S. is still very much an experiment, a trial period for hardline skeptics and bubbling optimists to see, once and for all, who made the correct prediction.
Published by Medicaldaily.com