Colorado Marijuana Retailer And Activists Sue State, Say Paying Taxes Is 'Unconstitutional'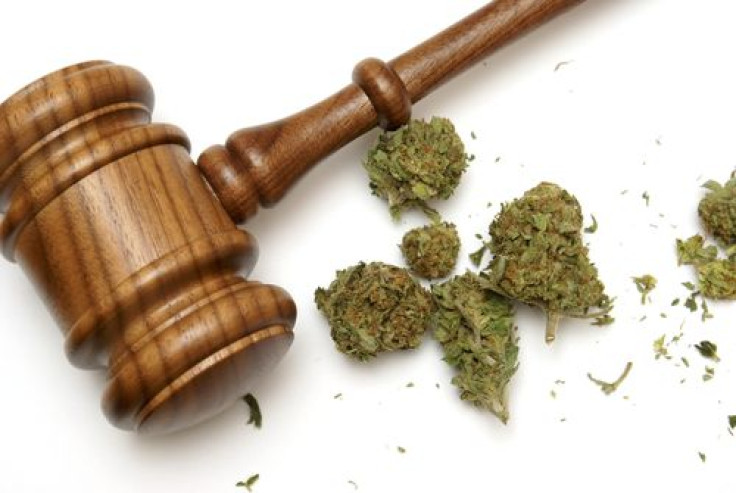 Attorney Robert J. Corry Jr. filed a lawsuit asking Denver District Court to end Colorado's marijuana taxes, claiming paying taxes violates a citizen's Fifth Amendment right against self-incrimination, since marijuana remains illegal under federal law. He is seeking a refund of all taxes collected by the state and unspecified damages. Year-to-date, Colorado has accrued just over $27 million in total taxes, licenses, and fees attached to marijuana, which includes about $11 million attributed to recreational marijuana alone.
In the tradition of the Wild West, Corry's suit presents a double-barreled argument to the district court. Colorado Gov. John Hickenlooper and Denver Mayor Michael Hancock, he claims, are also in violation of a federal law known as the Continuing Criminal Enterprise Statute for collecting taxes and laundering money on a substance illegal at the federal level. The so-called "Kingpin statute" has been used to target large-scale drug traffickers responsible for complex and on-going drug conspiracies.
Filed on Monday, Corry's 37-page complaint represents activists, an unnamed licensed medical and retail marijuana center, and a committee that campaigned against Proposition AA, which imposed taxes on the sale of recreational marijuana and was approved by Colorado voters in 2013. According to Reuters, the long-winded document includes a section narrating the history of marijuana prohibition in the U.S.
As part of his case, Corry is seeking a preliminary injunction to block the state from collecting tax on pot. Yet, while he argues that cannabis growers and retailers effectively incriminate themselves under federal law by paying state taxes, Corry is also claiming to be concerned about the black market.
"The tax rates are so high that the underground market has experienced resurgence in Colorado," Corry wrote in his suit, Reuters reported. Taxes, then, undermine the goal of legalizing the drug in the first place and Corry said he will advise pot shops to stop paying their taxes if the injunction is denied, according to The Coloradoan.
"Mr. Corry's claims are bizarre and lack legal and logical consistency," Carolyn Tyler, a spokeswoman for Colorado Attorney General John Suthers, told Reuters. She said the attorney general will "aggressively" defend the state against any legal challenge.
If marijuana legalization were a movie, this would be a bit of dark comedy, played by some minor character who is vaguely overweight or has a slight stutter — something meant to make him more ordinary, more, well, relatable. Not only his opponents but even Corry's supporters admit the case threatens the entire state-sanctioned marijuana industry. As part of his early campaign against Proposition AA, Corry handed out free joints in Denver's Civic Center Park last September before it was approved by voters.
Published by Medicaldaily.com