Colorado Pot Strain 'Charlotte's Web' Helps Kids With Seizures; Doctors Worry If Treatment Is Safe And Effective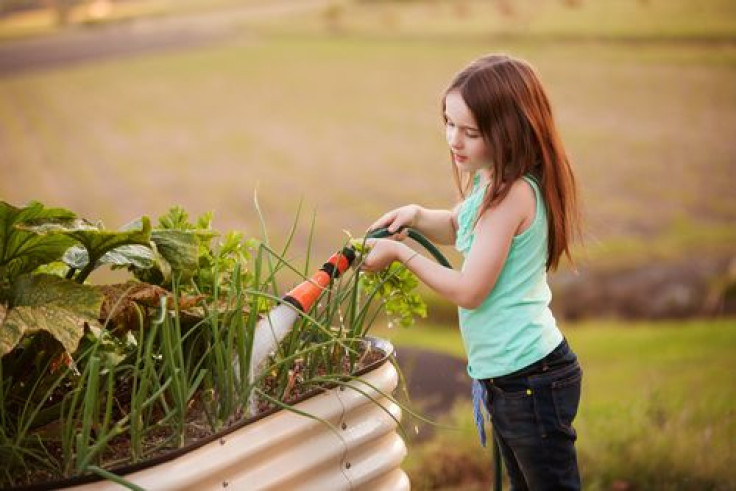 Seven-year-old Charlotte Figi can be spotted walking and talking with her father, Matt Figi, inside a greenhouse in Colorado Springs, Colo. While she displays gross motor skills typical of any 7-year-old, two years ago, Charlotte used a wheelchair, barely spoke, had over 300 grand mal seizures a week, and went into cardiac arrest multiple times. Now the Figi family credits "Charlotte's Web" — a Colorado pot strain named after her — for their daughter's miraculous recovery, which has inspired families with seizure-stricken children to go to the high mountains. Doctors, however, remain skeptical about the pot strain, because it is neither proven to be safe or effective.
"We don't have any peer-reviewed, published literature to support it," Dr. Larry Wolk, the state health department's chief medical officer told The Associated Press. Skeptics like Amy Brooks-Kayal, vice president of the American Epilepsy Society, agree with Wolk and warned a few miraculous stories may not be substantial evidence since epileptic seizures come and go for no reason. Also, scientists are not aware of the sort of damage the pot strain could do to young brains.
Epilepsy is a condition that produces seizures that affect a patient's mental and physical functions. Seizures occur when a brief, strong surge of electrical activity affects part or all of the brain, says the Epilepsy Foundation. Typically, they last from a few seconds to a few minutes, but have many symptoms ranging from convulsions to loss of consciousness. For Charlotte, her seizures began in infancy, but it was only after age 2 that doctors diagnosed her with Dravet syndrome. Charlotte's twin sister, Chase, does not have the condition.
"At 2, she really started to decline cognitively," Charlotte's mother, Paige, told CNN. "Whether it was the medicines or the seizures, it was happening, it was obvious. And she was slipping away." Paige tried everything from French drugs to a ketogenic diet — high in fat, and low in carbs — to cure her daughter's seizures, but two years into the diet, the seizures returned. Years later, after calling several medical marijuana shops, Charlotte's seizures began to subside and would soon become almost non-existent.
Twice a day, the 7-year-old takes oil infused with a special pot strain grown by the Stanley brothers, who are one of Colorado's largest marijuana growers and dispensary owners. The strain is high in cannabidiol (CBD) and low in tetrahydrocannabinol (THC), meaning users are not getting "high or stoned," because of the plant's low THC levels. The Stanley brothers Realm of Caring Foundation, a nonprofit organization, provides adults and children suffering from diseases, like Charlotte, with cannabis, who otherwise would not be able to afford this treatment.
Charlotte's recovery, along with other kids, has inspired the Figis to travel throughout the U.S. to advocate medical marijuana laws or statutes that would allow pot strains like "Charlotte's Web" to grow. An optician from Glendale, Calif., Ray Mirazabegian, brought the pot strain to his state — where medical marijuana is legal — so he could treat his 9-year-old daughter Emily. Now Mirazabegian opened up the California branch of Realm of Caring Foundation, and he is cloning Charlotte's Web to distribute to families. He has a waitlist of 400, including families who are willing to move from Japan and the Philippines, the AP reported.
While the question of medical marijuana to treat seizures has been put into question by doctors and skeptics, a number of people with epilepsy report beneficial effects from using marijuana, including less seizures, says Epilepsy Colorado. Parents are advised to take precautions, as there have been reports of nonauthorized suppliers offering fake strains of Charlotte's Web during the drug frenzy. One group of parents was told the strain could be replicated by cooking marijuana in butter — their child shortly went into severe seizures. The pot strain provides hope to parents, like Charlotte's, whose children suffer seizures on a day-to-day basis.
To view pictures of Charlotte before and after pot strain treatment, click here.
Published by Medicaldaily.com