Committee Backs Goal Of 1 Million For U.S. 'Precision Medicine' Project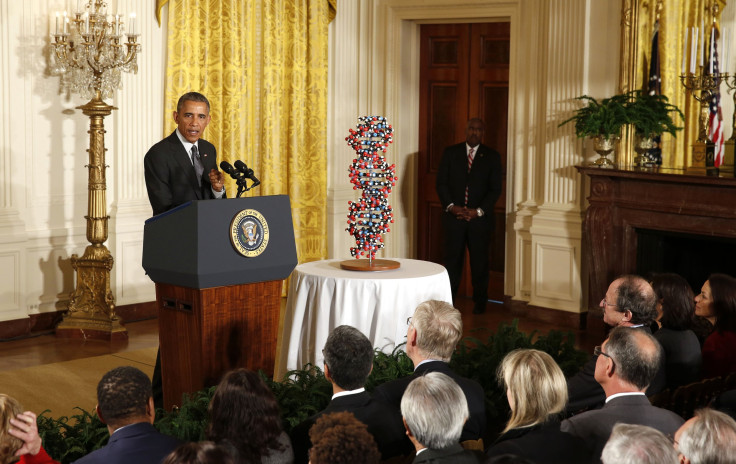 (Reuters) - The initial goal to recruit 1 million Americans to analyze genetic information as part of the government's "precision medicine" initiative was approved by an advisory committee to the National Institutes of Health (NIH) on Thursday.
The "precision medicine" initiative, announced in January by President Barack Obama, will involve a pool of people - healthy and ill, men and women, old and young - who will be studied to learn how genetic variants affect health and disease.
The report, authored by a working group that was created to lay out a blueprint for the initiative, suggested the pool of people to be studied should grow over time. (http://1.usa.gov/1YgI7Lj)
NIH Director Francis Collins said he would "act immediately" on the recommendations tabled by the group and named Dr. Josephine Briggs acting director of the group.
The group outlined two strategies for recruitment.
The first approach is designed to enable anybody living in the United States to volunteer; the second is to collaborate with healthcare providers to recruit participants.
"This will set the tone for where we decide to go," Collins told members of the advisory committee.
Published by Medicaldaily.com