Common Hair Dye Chemical Can React With Air To Cause Cancer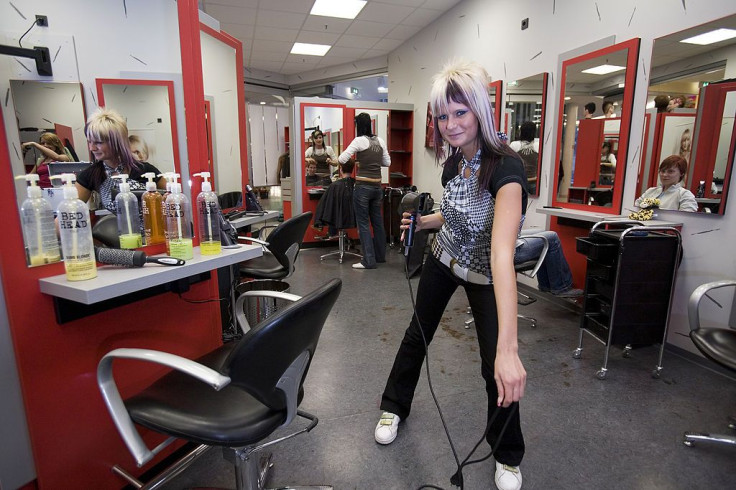 According to British scientists, chemicals found in hair dyes used by millions of women are linked to cancer. Over a third of women and a tenth of men regularly color their hair, and the researchers find it imperative that the risk to consumers is thoroughly examined.
Researchers from the Leeds-based company Green Chemicals PLC published a review of the chemistry of common hair dyes in the scientific journal Materials last week, claiming that chemicals in permanent hair dyes can react with common air pollutants to form an extremely potent carcinogenic compound.
Oxidative hair dyes, popularly used to permanently dye hair in both salons and in at-home coloring kits, contain chemicals called secondary amines that can penetrate the skin and stay on the hair for weeks or months after dye is applied.
The cosmetics industry has disputed the health risk of these oxidative hair dyes.
Cancer-causing nitrosamines are already banned for use in cosmetics in England, and the United States Food and Drug Administration (FDA) ruled in 1979 that any cosmetics containing nitrosamines are subject to enforcement action.
However, the British researchers argue that nitrosamines can easily be created through a simple chemical reaction.
The secondary amines in hair dye can react with common air pollutants like tobacco smoke and exhaust fumes over time to form N-nitrosamines, which are very poisonous and highly carcinogenic.
Professor David Lewis, one of the chemistry experts who authored the study, spoke with the Daily Mail.
"At this stage, we can't be sure of the amount of N-nitrosamines produced or the level of risk these compounds pose but it is clear a potential hazard exists.
"In the interest of consumer safety, it is imperative that a thorough and independent investigation is conducted to establish the levels of toxicity of these compounds and the potential risks."
The study uses data already available in the public domain, and a spokesman for Green Chemicals said that the potential danger posed by the secondary amines in hair dye reacting with the air has been ignored until now. Green Chemicals is in the process of launching its own "ultra-safe" range of hair dyes, to counter the possible dangers of the chemicals in oxidative dyes.
Hair dye has already been linked to various types of cancer, and there are increasing concerns about people developing potentially fatal allergies to their contents.
According to George Hammer, the owner of Urban Retreat at Harrods, the world's largest hair and beauty salon, "chemical companies have a huge vested interest in keeping this under wraps."
Published by Medicaldaily.com