Most Common Injuries From Grooming Your Pubic Hair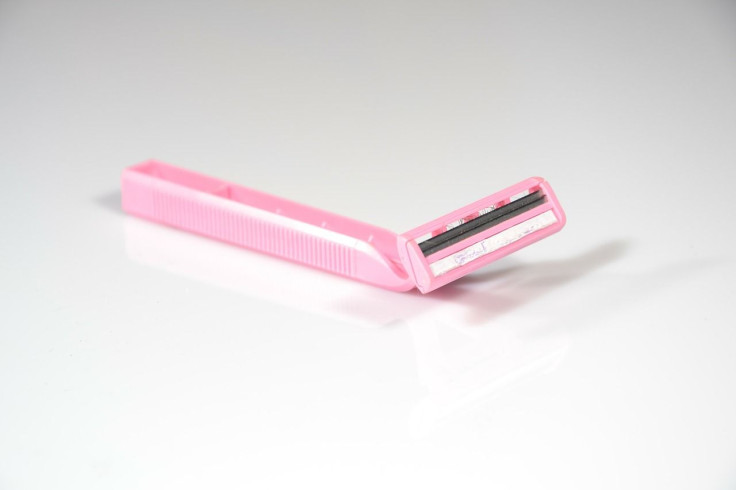 Many adults in the U.S. will do whatever it takes to get rid of their pubic hair - from using a sharp razor, scissors, hot wax, and everything else in between. But no matter how seasoned you may be at trimming your bush, injuries can still arise.
In a new study, doctors found that pubic hair grooming injuries may be more common than you think. About 25 percent of those who groom down there experience an injury, according to the research published in the Journal of the American Medical Association, Dermatology.
The most common injuries reported were cuts, rashes, and burns. While a majority were not serious, about 1.4 percent of the groomers required medical attention for their injuries.
"In another study, we found that 3 percent of all adults who were seen in the emergency room for urinary injuries had injuries related to pubic hair grooming," lead researcher Dr. Benjamin Breyer told CBS.
This finding prompted Breyer, who's a urologist, to further investigate the injuries.
In his most recent study, Breyer and his colleagues collected data from nearly 7,500 men and women in the United States, between the ages of 18 and 65. All of the participants answered survey questions about their pubic hair grooming habits, such as how often they groomed, how much hair they removed, the technique used to remove the hair, and who removed their hair. According to the responses, about 76 percent of the participants reported a history of grooming their pubic hair.
As suspected, the findings showed that those who shaved more frequently were more likely to report injuries.
"One lesson to take from this is that if you have had significant grooming injuries, or keep getting injured, you should reconsider the areas you groom, how frequently you do it, and the extent to which you do it," Breyer told TIME.
Among the 66.5 percent of men who reported a history of grooming, those who reported injury were most likely to injure their scrotum. Among the 85.3 percent of women who said they removed their pubic hair, those who reported injury reported hurting an array of areas, including their inner thigh and pubis, or pubic mound, and the vagina.
Additionally, the team found that waxing accounted for fewer injuries than using non-electric razors, electric razors, and scissors; however, the purpose of the study wasn't to find the best hair removal method.
"Some grooming methods may be safer than others, although more research is necessary," the authors write in their published paper.
The results may be insightful for more than preventing small cuts and other injuries, he told TIME. Pubic area injuries may increase the risk of sexually transmitted diseases and other infections - a relationship Breyer plans to study in the future.
Published by Medicaldaily.com