Community Program Effective in Fighting Against Youth Violence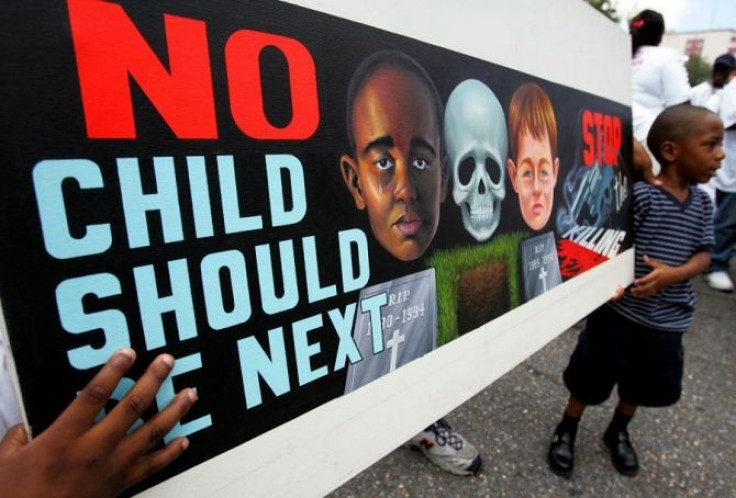 An after school and summer program structured around the concept that young people can and want to reduce violence and reduced crime rates, improved home maintenance and increased the number of kids who reported that they resolved conflicts without violence, according to a new study.
Researchers at the University of Michigan School of Public Health said in a statement Wednesday that they conducted a study that evaluated the effects of the Youth Empowerment Solutions for Peaceful Communities program on seventh and eighth grade students at different schools in Flint, Michigan.
Middle school students were randomly assigned to the YES program, including kids with poor academic and disciplinary records, over the course of two years. The YES program consisted of neighborhood and community projects ranging from trash pickup to landscaping parks.
Researchers measured the outcomes at the community level, such as crime rate and beautification of homes and lots near the project sites, as well as outcomes of participating individuals on a personal level.
Researchers said that program yielded positive results, and the "most promising result at the community level was a 50 percent reduction in violent crime near the Rosa Parks Peace Park" which was also the most "involved community project planned and completed by the YES kids" .
Kids who participated in the community program were also significantly more likely to report nonviolent conflict avoidance and resolution compared to those who were not in the program, researchers noted. YES participants also reported fewer instances of victimization.
Past studies have shown that youth empowerment strategies can be used for violence prevention, but this study was the first to test a curriculum, co-author Thomas Reischl, associate research scientist at the U-M School of Public Health said in a statement.
Reischl said that to prevent youth violence and to change a community in which violence happens kids need to be empowered and guided under adult supervision.
Public health experts said that youth violence is a significant health problem to both victims and offenders. Violence is the second leading cause of death in young people between the ages of ten and 24, according to the Centers for Diseases Control and Prevention.
Violence is devastating to communities because it raises health care costs, lower property values and disrupts social services, and it is estimated that the U.S. spends more than $158 million per year on the cost of youth violence, according to researchers.
Published by Medicaldaily.com