'Competitive Shopping' at Wal-Mart: Customer's Pepper Spray Injures 20 Others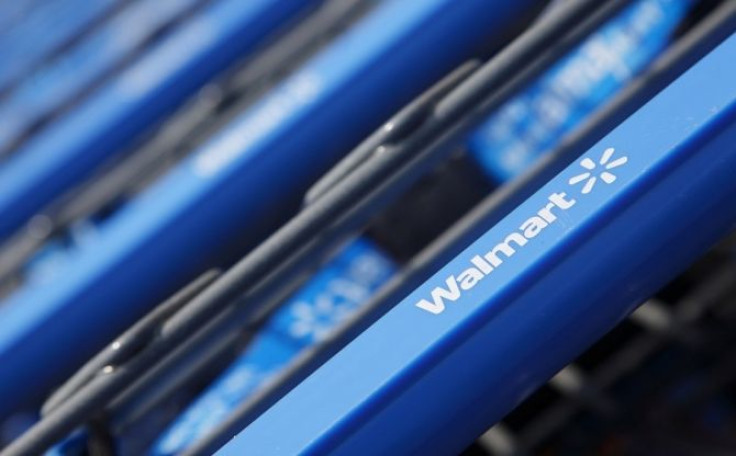 Authorities say a "competitive shopping" incident took place at a Wal-Mart in California during a Black Friday sale late Thursday as one woman used pepper spray on other customers, injuring about 20 people including children.
The Los Angeles Times reports that the ruckus among customers waiting to buy Xbox gaming consoles and Wii video games broke out soon before 10 p.m. just before a whistle signaled the start of the sale.
The customers explained their unfortunate part in the chaotic event.
Customer Mathew Lopez, 18 told the LA Times that it was "absolutely crazy."
"I heard screaming and I heard yelling," said Lopez. "Moments later, my throat stung. I was coughing really bad and watering up."
Lopez told the LA Times that the video game display, where the incident occurred, had been torn down by the time he got there.
Employees tried holding back customers to pick up the merchandise on the floor that was being trampled on by shoppers.
Customer Alejandra Seminario, 24, told the LA Times that shoppers were shoving one another over the Xbox gaming consoles and Wii video games.
"People started screaming, pulling and pushing each other, and then the whole area filled up with pepper spray," she said. "I guess what triggered it was people started pulling the plastic off the pallets and then shoving and bombarding the display of games. It started with people pushing and screaming because they were getting shoved onto the boxes."
As the pepper spray lingered in the air Seminario was affected by it as her face got itchy and she started to cough.
"I did not want to get involved. I was too scared. I just stayed in the toy aisle," she told the LA Times.
Seminario said that after she paid she saw 5 customers who were in poor condition.
"After we paid, we saw five that were in really bad shape," she said. "They had been sprayed in the face, it looked like, and they had swelling of the face, really extreme swelling of face, redness, coughing."
The "competitive" shopper has not been identified.
Shopper Joseph Poulose who was hit with the pepper spray near the DVD and video games told the LA Times that the customers were out of control and employees failed to control them.
"There were way too many people in a building that size. Every aisle was full," he said.
Poulose, trying to protect his pregnant wife from the chaos, did not have a good Black Friday experience this year.
"It was definitely the worst Black Friday I've ever experienced," he said.
Published by Medicaldaily.com