Concocting Food a Sign of Binge Eating Disorder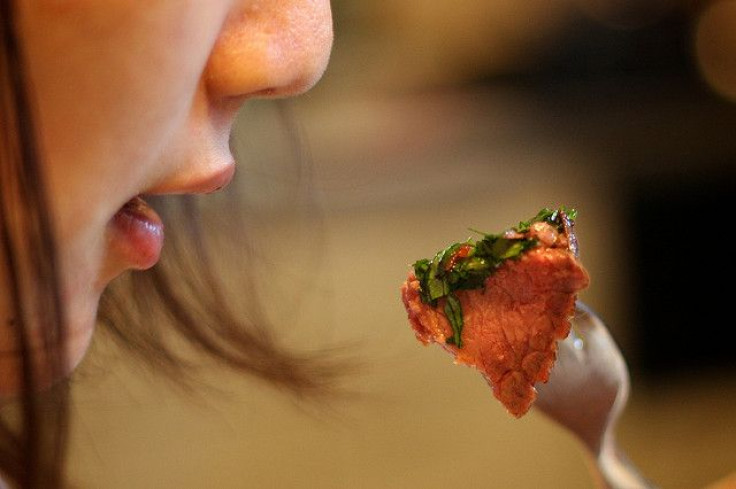 Eating many different kinds of food together like mashed potatoes and Oreos may represent binge eating, according to a new study.
The study conducted by University of Alabama at Birmingham showed that people who make food concoctions are more likely to be diagnosed with binge eating. Their study survey also showed that one out of every four people make strange food concoctions.
Study authors say that about 8 million Americans suffer from binge eating disorders.
People who mix a variety of food also report the kind of emotions that are associated with drug use like feelings of disgust and shame that propels the disorder further.
"While they are food concocting and binge eating they report being excited, in a frenzy, and high, but afterwards they feel awful about themselves," said Mary Boggiano, Ph.D., associate professor in the Department of Psychology and lead author of the study.
The study included over 500 students from University of Alabama and University of Texas at El Paso along with 45 people who were being treated for eating disorders. About one in four participants said that they secretly created food concoctions. More than 40 percent of the study respondents said that they concocted food due to cravings and just 9 percent said that were hungry.
Researchers found no difference in food concocting behavior among people of different ethnicities or gender.
Researchers say that the number of binge eaters who concoct food items may be even higher.
"We found significant numbers in a non-clinical population. If the same survey was given to people in a hospital, clinical or psychiatric setting, they would certainly report higher levels," said Boggiano in a news release.
Boggiano's previous research has shown that people with a history of dieting are more likely to go on binge eating.
She added that people who concoct food are more likely to be secretive. "Secrets can kill us. The more secretive a patient is with aspects of an addiction or eating disorder, the worse off he or she will be because they will continue to engage in their secret, maladaptive behavior," concluded Boggiano.
Published by Medicaldaily.com