Confused by Medication Guides? You're Not Alone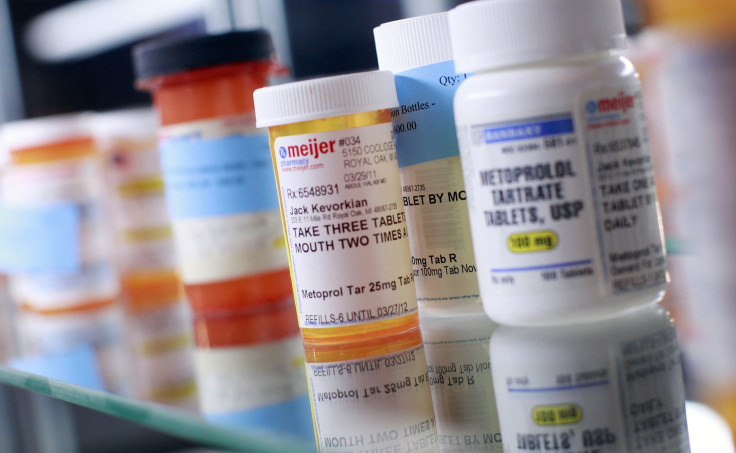 The information sheets that come stapled to certain prescriptions picked up at the pharmacy are too complex and difficult for people to understand, according to a new study.
"Anyone who's seen these are not going to be surprised by the fact that they're difficult to read," said Michael Wolf, the study's lead author and an associate professor at Northwestern University's Feinberg School of Medicine in Chicago.
The U.S. Food and Drug Administration-approved medication guides are attached to drugs that the agency considers to have "serious and significant public health concerns," according to the report.
Patients are supposed to read the guides before taking the drugs to learn about risks, side effects, potential interactions with other drugs and why the medication should be taken as prescribed.
"You want to make sure that message is effective. Otherwise it can do major harm," Wolf told Reuters Health.
In previous studies, Wolf and his colleagues found several problems with the guides, including patients not understanding their content and - in many cases - not even receiving them along with their medication.
The number of drugs required to be accompanied by a so-called med guide increased from 40 in 2006 to 305 last year. That led the researchers to look into whether the guides had gotten easier to understand.
For the new study, the researchers first analyzed 185 medication guides in April 2010, which represented the majority of those available on the FDA's website at the time.
On average, the guides were about 2,000 words long, none of the guides had a review section or brief summary and only one met "suitability" guidelines frequently used as the standard for medical education materials.
Then, Wolf and his colleagues asked 449 adults at two Chicago clinics to read three medication guides then answer a series of questions about the drugs, including how they should be stored and their possible side effects. The participants were allowed to refer back to the guides during the test and were not rushed to answer the questions.
On average, the participants were only able to correctly answer half of the questions.
People with the lowest literacy level did the worst, answering only about a quarter of all the questions correctly. That compared to people with the highest level of literacy, who answered about 65 percent of the questions correctly.
The researchers add, however, that the results are limited, because they only tested three medication guides and people may not pay as close attention to the material if they're not actually taking the drugs.
But, Wolf said, in general people failed the test.
"It was highly educated and lowly educated people. It didn't make a difference. Everyone struggled," said Wolf.
In their analysis, Wolf and his colleagues found the guides were typically written for someone at an 11th or 10th grade reading level.
They write in the Journal of General Internal Medicine that the Plain Writing Act of 2010 requires federal agencies to make information available to the public in a clear and understandable way. The Act, however, does not provide a way to measure what is understandable.
Some researchers have suggested that materials be written for people with a 4th to 8th grade reading level.
"If you've ever tried to create things at a 4th grade reading level, it's incredibly difficult. And I don't know if the evidence is clear as to what grade level is the target," said Wolf.
There are a few possible solutions to the problem, including creating a uniform guide, which the researchers say is something the pharmaceutical industry and a private institution are working together to develop.
Wolf told Reuters Health that his team is also working with the U.S. Agency for Healthcare Research and Quality to create a how-to guide for medical organizations to make educational materials easy to understand.
He added that they're also testing a new medication guide prototype in a clinical trial.
Until better guides become available, Wolf said patients should not be afraid to ask their doctors and pharmacists questions.
"Have that conversation when they're getting it prescribed to them, but understand the pharmacist is available," he said.
The FDA did not respond to a request for comment.
@ 2012 Thomson Reuters. All rights reserved.