Conjoined Twins, Owen and Emmett Ezell, Successfully Separated By Surgeons At A Dallas-Area Children's Hospital [VIDEO]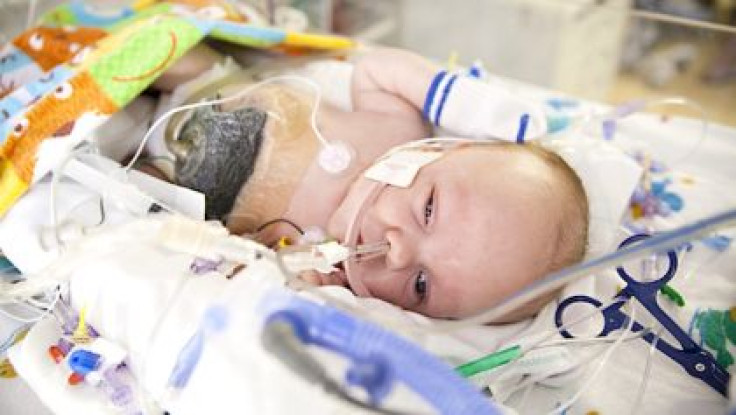 Jenni and Dave Ezell made it no secret that they decided to abort their conjoined twins when medical professionals explained their boys' unlikely chance of survival. But then, doctors at Medical City Children's Hospital in Dallas gave the couple hope. Now, one month after the boys' birth, Owen and Emmett Ezell have those same doctors to thank for their miraculous separation.
"We didn't think they had a chance," Jenni Ezell said. "We thought they were not going to make it at all. So we decided to abort. It was the hardest decision that a mother has to make about her babies."
Jenni spoke through tears at a press conference Thursday after the successful procedure. She found out that her sons were conjoined in March, according to CBS News. At that time, an out-of-state doctor recommended that she terminate the pregnancy. But just when she and her husband made the difficult decision, something told them to get another opinion.
"We really weren't seeking a second opinion, it's just that God gave us the second. I feel like he's basically led us to exactly where we needed to be, and introduced us to the exact people, at the exact time," said Jenni. "So, I guess the lesson is to have faith."
Her sons were conjoined from their breast bone to their belly button. They shared a liver and bowels. The babies were also born with a defect called omphalocele, meaning their intestines were outside their bodies. Doctors knew that the prognosis was bad at first sight, but were determined to give the boys a chance at life.
"The best number is probably somewhere between 30- and 50-percent — that you will have two surviving twins," explained Dr. Clare Schwendeman. "They're still on some medications to keep them calm. At this point, they're as stable as we could hope for, postoperatively."
The parents, both 31, were overjoyed that the surgery was successful. Jenni is already making plans for Christmas. And, as for dad…
"A couple of pretty good looking babies, I'd say," said Dave. "They do look like Mom, fortunately for them."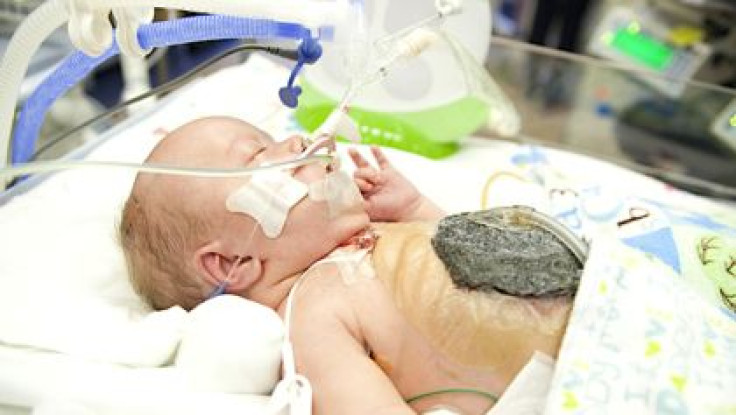 Published by Medicaldaily.com