Connecticut Couple, Eduardo and Paula Montanez, Faces Child Abuse Case After Shocking 9-Year-Old With Electric Dog Collar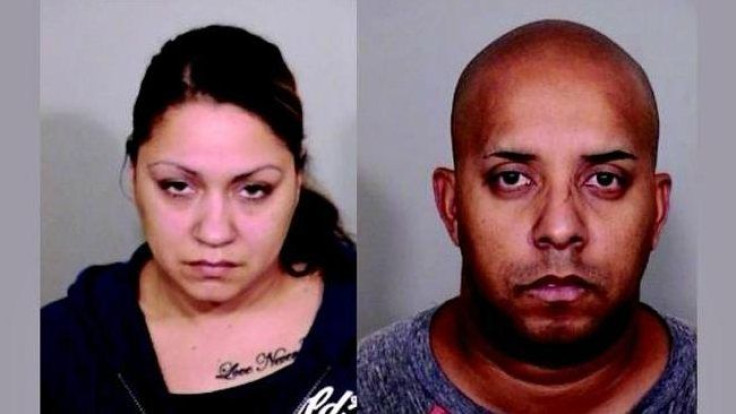 Eduardo Montanez and Paula Montanez were arrested after they strapped an electric dog collar around a 9-year-old girl's neck and zapped her while forcing her to bark. The little girl was reportedly being punished for getting a poor progress report from school, police said.
43-year-old Eduardo Montanez put the PetSafe collar on the girl while Paula, 34, stood by and watched without stopping him. According to media outlets, Eduardo is the girl's stepfather, and Paula is her mother. The girl appeared to have marks on her neck that showed she might have been zapped by the collar several times in the past. PetSafe collars are meant to be used for keeping dogs within the limits of an invisible fence. The little girl told police that she had been shocked only once by the dog collar, but that she had been beaten several times.
Investigators from the Department of Children and Families were notified by school officials when it appeared that the 9-year-old was being abused. The couple's other children, aged 4, 9, 15 and 18, are currently in custody of DCF. Eduardo Montanez's lawyer argued in court today that the 9-year-old girl was fabricating lies about the abuse, and that Montanez was a hard-working man with no previous domestic violence issues, though his track record does include past arrests for assault and larceny in New York and Florida.
Neighbors of the couple were sickened when they heard of the abuse case. "You have to discipline your kids and keep them in line, but you don't need to put a shock collar on them," neighbor Desiree Gesualdi told WFSB-TV. "That's disgusting. You don't do that to your kids or anybody."
Electric dog collars are already controversial to begin with, even when placed on animals. Some countries, like Wales, have banned their use, and a debate continues over whether there is any scientific proof of their efficacy in improving the behavior of pet dogs. Many animal rights activists argue that the device is unsafe and abusive to pets, and should be banned across the board.
Eduardo Montanez was charged with assault, risk of injury to a minor and cruelty to a person, and his wife was charged with conspiracy to commit cruelty to a person.
Published by Medicaldaily.com