Connecticut Plane Crash: Ex-Microsoft Exec Bill Henningsgaard And Teen Son Named Among Fatalities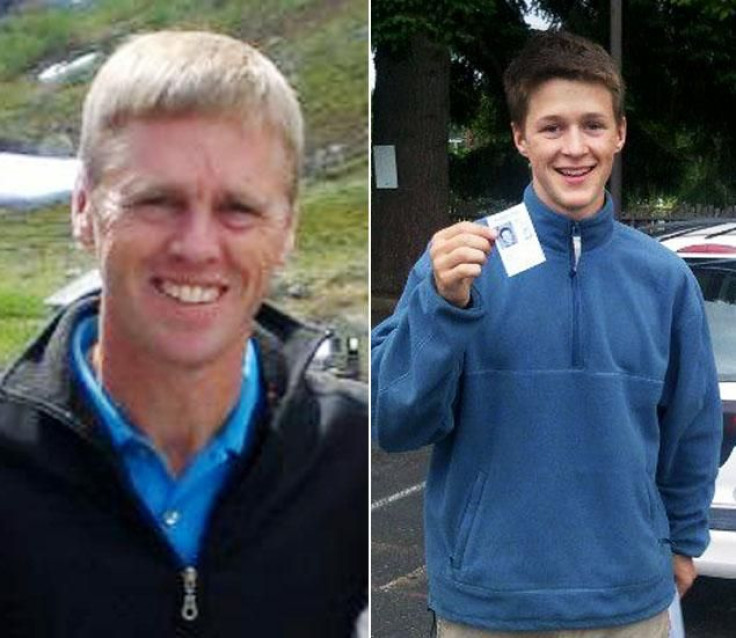 Bill Henningsgaard and his teen son Maxwell were set to tour colleges on the East Coast, but the trip turned tragic when their small plane crashed into a residential area in East Haven, Conn., killing the father, son, and possibly four others.
Henningsgaard's brother, Blair, told the Associated Press that Connecticut was part of the former executive's itinerary. The Henningsgaard family was able to identify the plane using the aircraft's tail number. A tail number is the number painted on planes for identification purposes.
The small plane had two engines and moved by propeller. It took off from New Jersey on Friday morning heading toward Tweed New Haven Airport. The plane crashed just before 11:30 am in East Haven.
Angela Wordie, who witnessed the plane's descent, said she knew that disaster was imminent.
"I knew right away the plane was in big trouble," said Wordie.
Saturday morning, officials confirmed that four bodies were found after the crash, including the pilot (Henningsgaard) and two children who resided in a home that the plane hit. Thirteen-year-old Sadie Brantley and one-year-old Madison Mitchell were in the house at the time of the crash. Their mother Joann escaped the home unharmed.
"We are doing everything we possibly can for the mom," East Haven Mayor Joseph Maturo said. "Our hearts go out to her and her family."
Social Venture Partners, a philanthropic foundation with which Bill Henningsgaard was affiliated, released a touching statement in memory of the husband and father of three.
"There are hundreds of people that have a story about Bill — when he went the extra mile, when he knew just the right thing to say, how he would never give up. He was truly all-in for this community, heart, mind and soul," the foundation wrote Friday.
Published by Medicaldaily.com