Connecticut top court rejects teen's plea to end cancer treatment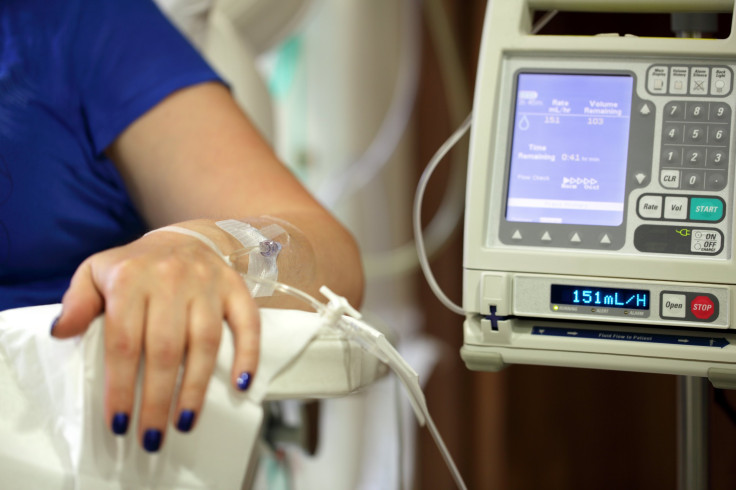 HARTFORD, Conn. (Reuters) - Connecticut's top court on Thursday rejected a request by a teenager diagnosed with cancer to halt the state-ordered chemotherapy treatments she has been receiving, saying her rights had not been violated.
The court's seven justices said the 17-year-old, referred to as "Cassandra C." in court papers, and her mother had not demonstrated a good reason to overrule a lower court's ruling that supported a decision by the state to take her into custody so she would receive treatment for what doctors call an aggressive but treatable cancer.
Cassandra was diagnosed with Hodgkin's lymphoma in September and after surgery failed to rid her of it, underwent two rounds of chemotherapy before asking that the treatments be stopped. She ran away from home to avoid further treatment.
"She has not been deprived of her due process rights and we agree that Cassandra's conduct proves she is not mature based on any standard," Chief Justice Chase Rogers said at a hearing in Hartford.
A lower court upheld the state's right to intervene, while the teen and her mother, Jackie Fortin, argued that she should be treated as a "mature minor," with the legal right to reject medical care she did not want.
"Doing so would almost certainly result in her death," state Assistant Attorney General John Tucker told the court.
The court declined to rule on whether the teen was a "mature minor." Other states' laws recognize that concept, but it is not law in Connecticut.
An attorney for Fortin noted that Cassandra will turn 18 in September, at which point she would be free to reject the treatment. The state estimated the treatment would be over in six months.
"If we were standing here nine months from now, this wouldn't even be an issue," the attorney, Michael Taylor, said.
Doctors say in court documents the teen has an 85 percent chance of survival with the chemo treatments but if left untreated faces a "near certainty of death within two years."
Fortin defended her daughter's decision to flee after the first rounds of treatment and complained that she is allowed only brief visits to the hospital where her daughter is being kept in custody. The family wants to consider cancer treatments other than chemotherapy, she said.
"My daughter ran away because she didn't want the chemo, didn't want poisons and toxins put into her body," Fortin told reporters. "That doesn't make her immature."
By Richard Weizel
(Reporting by Richard Weizel; Editing by Scott Malone, Bill Trott and Eric Beech)
Published by Medicaldaily.com