Conrad Murray Trial: ER Doctor says She Had No Chance to Save Jackson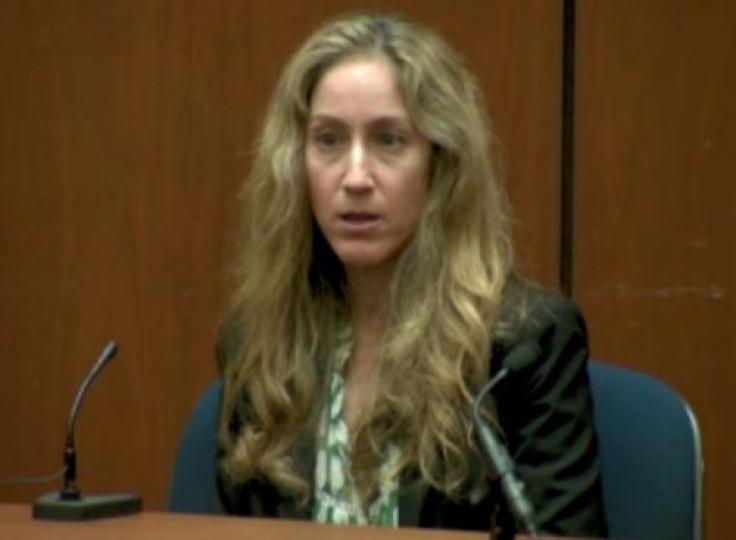 An emergency room doctor told a jury on Monday that she never had a chance to help Michael Jackson once his body was taken to a hospital near the singer's L.A. mansion on the day he died.
The comments came at the start of the second week of the involuntary manslaughter trial of Michael Jackson's personal physician Dr. Conrad Murray.
Prosecutors allege Murray recklessly gave Jackson excessive levels of the surgical anesthetic, propofol, and failed to call 911 immediately after the singer stopped breathing at his Los Angeles mansion.
Murray's defense team says Jackson died due to his own actions, when the singer swallowed enough Lorazepam pills to put 6 people to sleep and when Jackson self-administered a lethal dose of propofol while the doctor was in Jackson's bathroom.
Cooper was asked if the fact that Murray did not mention to her he had given Jackson the surgical anesthetic propofol made any difference on what care to give the patient.
"Mr. Jackson died long before he became a patient," Dr. Richelle Cooper said, according to the L.A. Times.
At the hospital, Cooper said Murray told her he had given Jackson small doses of the sedative lorazepam.
Cooper said on Friday that Jackson was "clinically dead" when he arrived at Ronald Reagan UCLA Medical Center.
Cooper had initially pronounced Jackson dead over the phone after paramedics were unable to revive him. At the request of Dr. Conrad Murray, Jackson's personal doctor, further efforts to treat Jackson continued at the hospital. Cooper later pronounced him dead again.
Paramedic Richard Senneff testified on Friday that when he arrived at the scene, a few minutes after a 911 call was made, he believed Jackson had been down for more than 5 minutes.
"When I first moved the patient, his skin was very cool to the touch," he said.
"When I took a first glance at him, his eyes, they were open and his pupils were dilated. When I hooked up the EKG machine it was flatlined," he said.
Published by Medicaldaily.com