Contact Tracing Apps Help Fight COVID Spread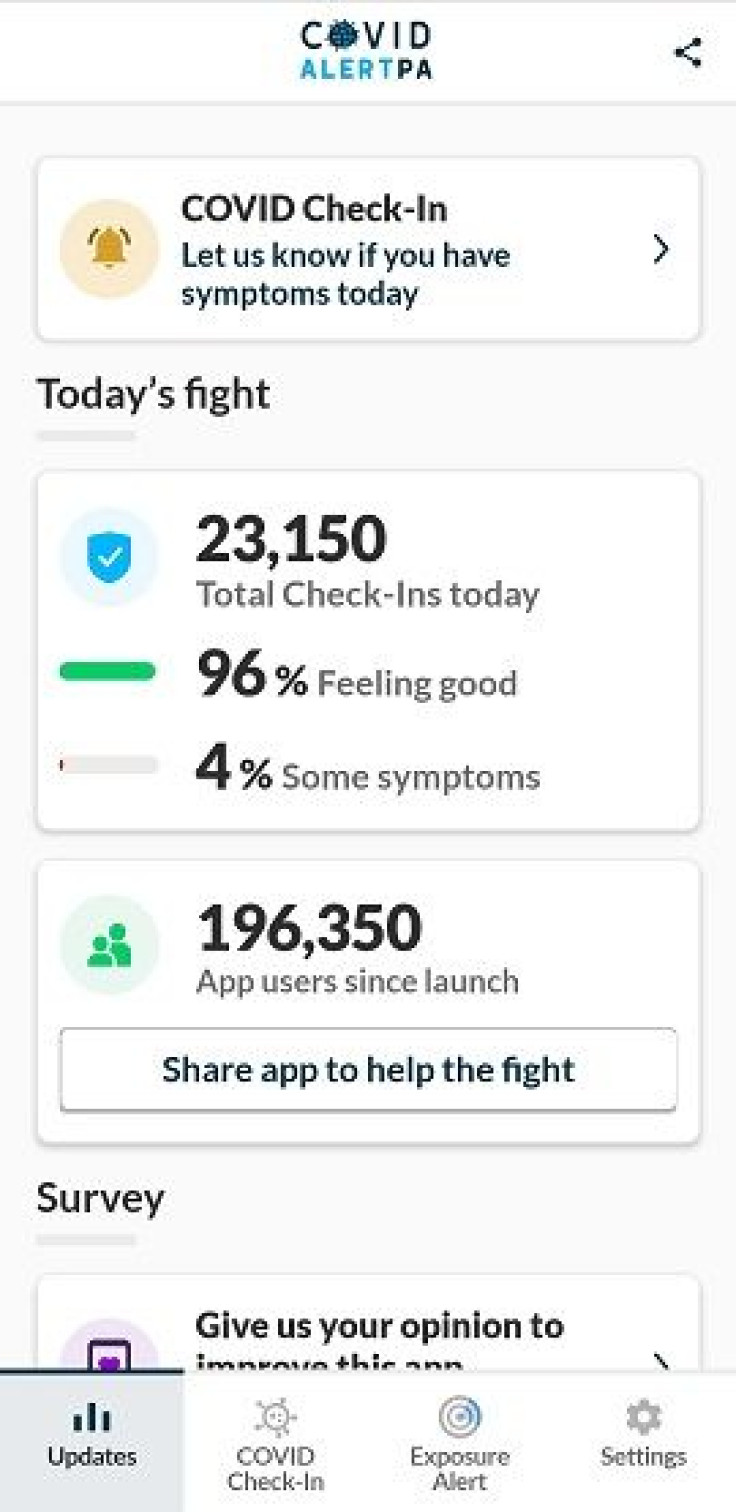 Contact tracing apps are finally rolling out, state by state, across the U.S. to help fight the spread of COVID-19. These powerful tools, already in use in other countries, come with widespread concerns about privacy protections. We're going to explore the details of what the applications do, the impact they have on your phone, and how privacy is built into the most common apps, so you can make an informed decision on whether to download one.
Do The Apps Work?
While not all people have smartphones, and not all smartphone users will download the apps, experts believe they are still important. Professor Cristophe Fraser, PhD, at Oxford University made a strong case that even partial adoption should significantly impact infection rates.
"We see that all levels of exposure notification uptake levels in the UK and the USA have the potential to meaningfully reduce the number of coronavirus cases, hospitalizations and deaths across the population," he wrote. "For example, we estimate that in Washington state, a well-staffed, manual contact tracing workforce, combined with 15% uptake of an exposure notification system, could reduce infections by 15% and deaths by 11%."
The technological safety net these apps offer can also help with anxiety and other mental health effects of the pandemic. When announcing the launch of COVID Alert NY, Gov. Andrew Cuomo shared his feelings:
"Everybody's wondering, 'I was next to this person, I was next to that person,' but this can actually give you some data. I think it's going to not only bring contact tracing to a new level, but it's going to give people comfort."
There have already been examples of COVID notifications being used to stem the tide of the pandemic. In one recent case, a notification triggered the immediate shutdown of a curling tournament in Ontario and protected athletes from possible infection.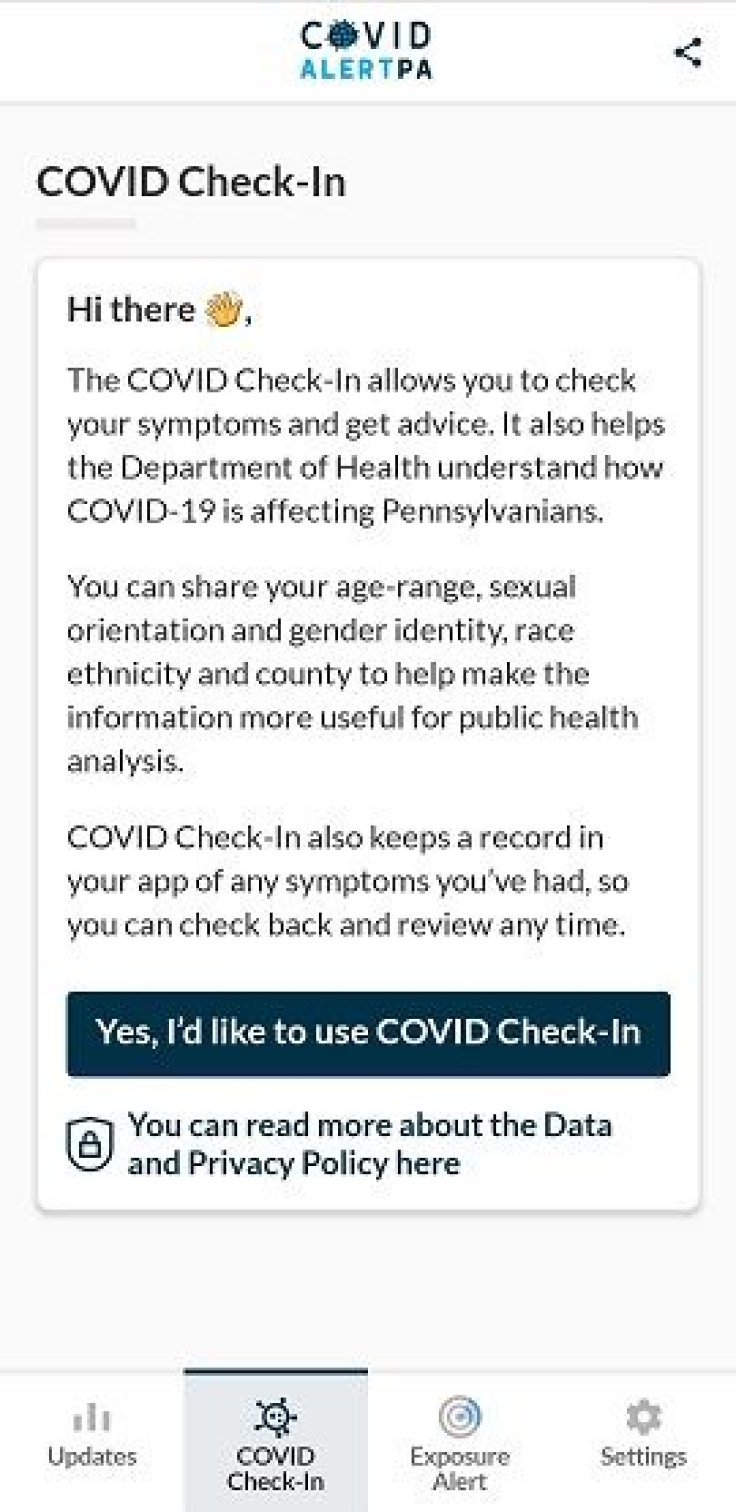 What Do They Do?
Apple and Google joined forces to create the Exposure Notification system, a unified framework for contact tracing that will work across different platforms and apps. Contact tracers usually rely on volunteered information, incomplete memories and manual phone calls to track down who has come in contact with an infected person. The new system employs technology to make contact tracing easier, faster, more private and potentially more reliable than traditional methods.
Using your phone's Bluetooth connection, the app searches for other users in your vicinity and records which ones you have come in close proximity to and for how long. Once someone reports in the app that he or she has tested positive, everyone who has met a set of risk factors in the recent past (usually distance from the positive user and length of exposure) will receive a notification and be offered recommendations on what steps to take next.
Because the Exposure Notification system is a framework rather than a specific app, you will need to check your app store to download your local government's app. You can click here for Android apps and here for iOS apps, or just search directly on your device. Apps are developed and released state-by-state in the U.S., but thanks to the shared Exposure Notification framework, they can still work well together and continue contract tracing, even when users travel outside their region.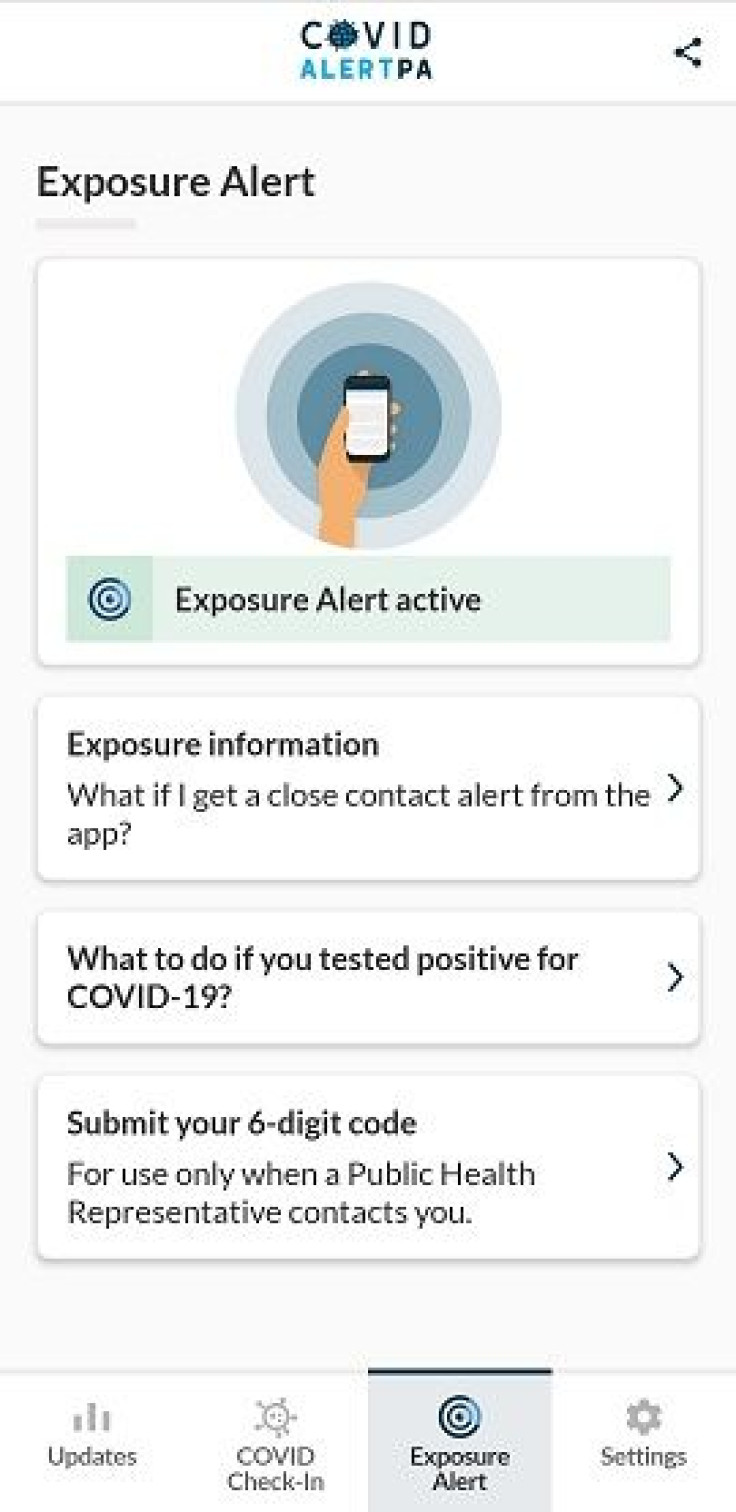 How Will This Affect My Phone?
To get a firsthand look at how these apps work, I downloaded COVID Alert PA on my phone. It weighs in at only a little over 69MB, installed on my Samsung Galaxy A50, which is well below many popular apps like Facebook, Walmart or McDonald's and around the same size as a dozen high-quality photos.
Bluetooth uses power and can impact battery life, but the amount is minimal, and for many users the connection will already be active. If you use wireless headphones, vehicle infotainment systems, speakers or wearables, your Bluetooth will already be on and searching for devices to connect to. After a full day of use, my phone reported that COVID Alert PA hadn't even used 1% of my battery.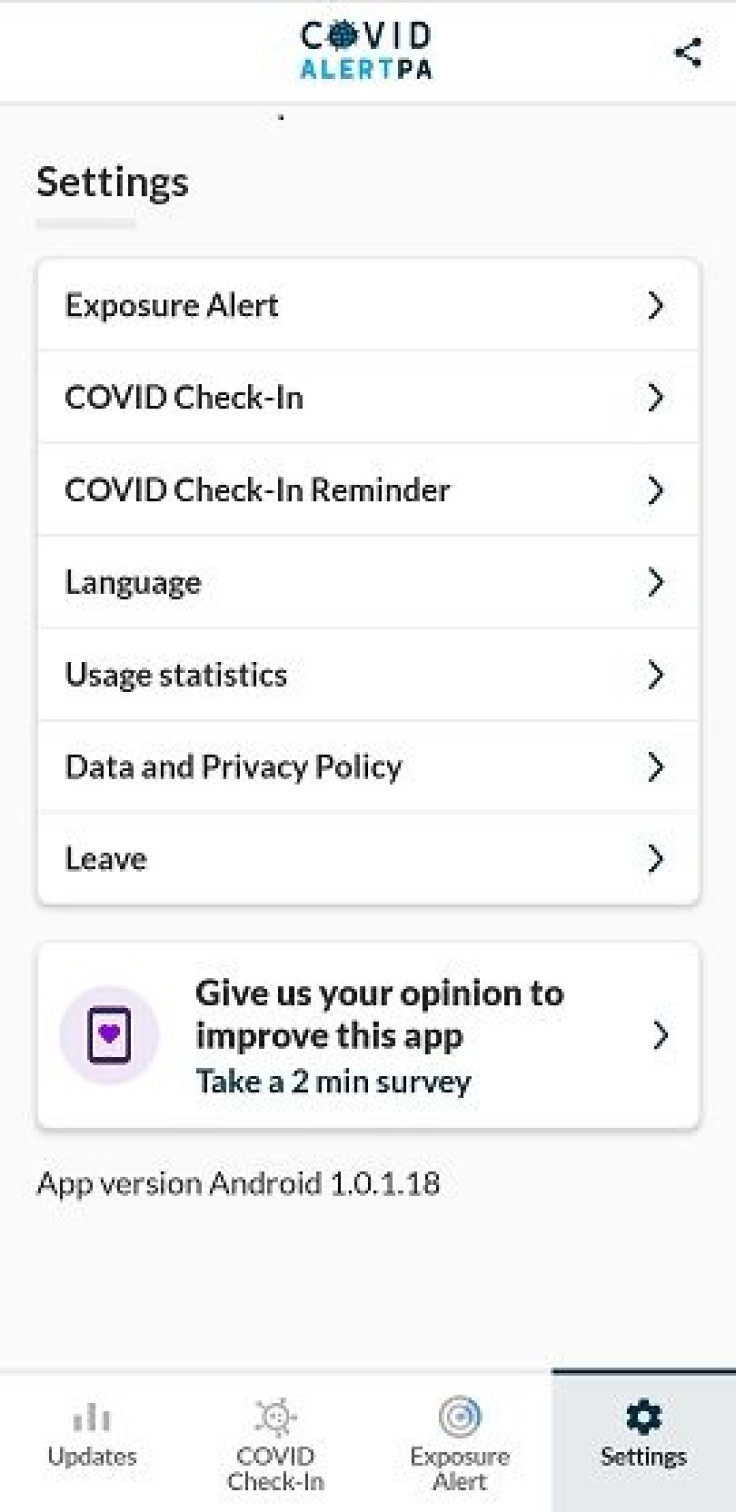 What About Privacy?
It may seem counterintuitive that an app designed for contact tracing can also feature robust privacy protections, but that's exactly what the Exposure Notification system was designed for. Your personal information is never shared with Google, Apple or local authorities. Your phone generates a random number, changing every 10 to 20 minutes to represent you, but not any personal information.
You will have the option of providing contact information to help your local health authorities determine next steps if you test positive, but this is not required. Users of older versions of Android will have to enable location settings for the apps to work, but this is a quirk of the operating system. Your location data is not tracked or sent anywhere.
The Take-Home
Exposure Notification apps could play a key role in the fight against COVID-19. Given the strong privacy protections built into the app architecture and the low impact on storage and battery life, official COVID alert apps offer big public health benefits, with little cost to privacy or user experience. Search your device's app store or click the links under "What Do They Do?" above to see if an app is available for your area.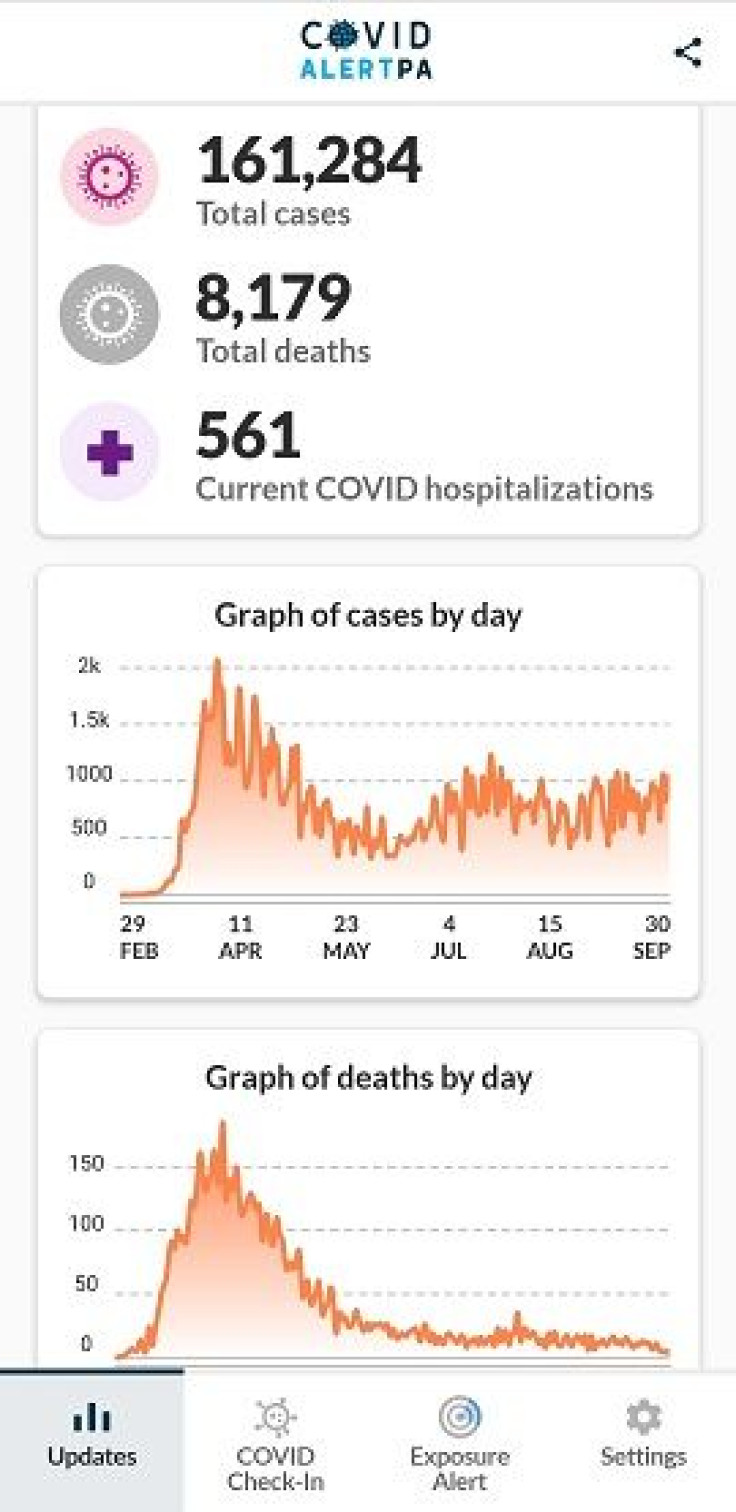 Sean Marsala is a health writer based in Philadelphia, Pa. Passionate about technology, he can usually be found reading, browsing the internet and exploring virtual worlds.
Published by Medicaldaily.com