Japan's Corpse Hotels Upset Some Of The Neighbors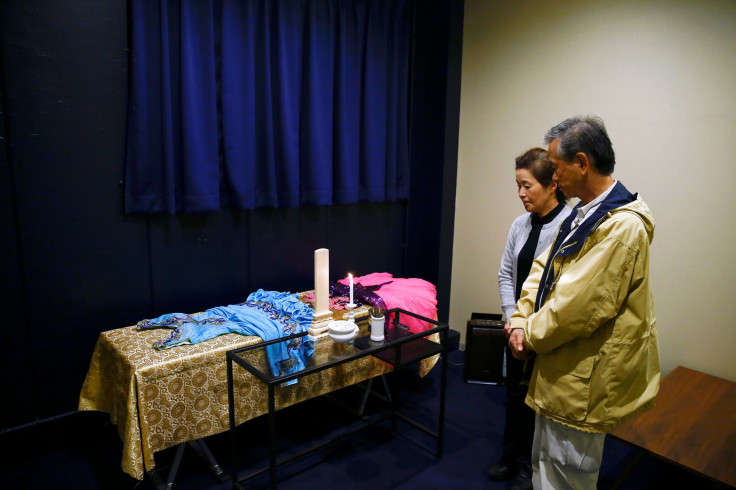 TOKYO (Reuters) - Tucked away in a quiet residential street in Kawasaki city in Japan is a refurbished workshop with a plain silver exterior and black draped windows that residents describe as creepy.
The business inside, Sousou, is one of Japan's latest so-called corpse hotels, a camouflaged morgue used to store some of Japan's mounting pile of bodies waiting for a spot in one of the nation's overworked crematoriums.
"Crematories need to be built, but there isn't any space to do so and that is creating funeral refugees," said Hisao Takegishi, who opened the business in 2014.
At a daily rate of 9,000 yen ($82) family members can keep their deceased relative in one of Sousou's 10 rooms for up to four days until a crematorium can be found.
Unlike other such morgues-in-disguise, which try to blend in by looking like hotels, Sousou doesn't refrigerate corpses, relying on air conditioned rooms instead.
As Japan ages its people are dying off at a faster pace. About 20,000 more people per year are expiring with the death rate expected to peak at about 1.7 million a year by around 2040, according government estimates.
By then, barring any major influx of immigrants, Japan will have 20 million fewer people.
Residents of Kawasaki are unhappy about living next to Sousou's hidden corpse refugees, with placards and flags dotting the neighborhood expressing outrage at the presence of the morgue.
Yoko Masuzawa, 50, who, lives behind Sousou, demanded it put air ventilation grills above ground level, a request that she says it ignored.
"It was built so close, less than a meter away in some places," she said.
Sousou's customers, however, are grateful for a place to keep their deceased relatives.
"I think it's great that families and acquaintances can come and visit before she heads off to the crematorium," said 69 year-old Hirokazu Hosaka, as her mother's body lay in a decorated coffin in Sousou.
Takegishi, who used to help organize weddings, is looking to tap growing demand, with plans to bring corpse hotels to other cities.
(Reporting by Teppei Kasai; writing by Tim Kelly)
Published by Medicaldaily.com