Could Florida Be The First Southern State To Legalize Marijuana? Medical Cannabis Bill Heads To 2014 Ballot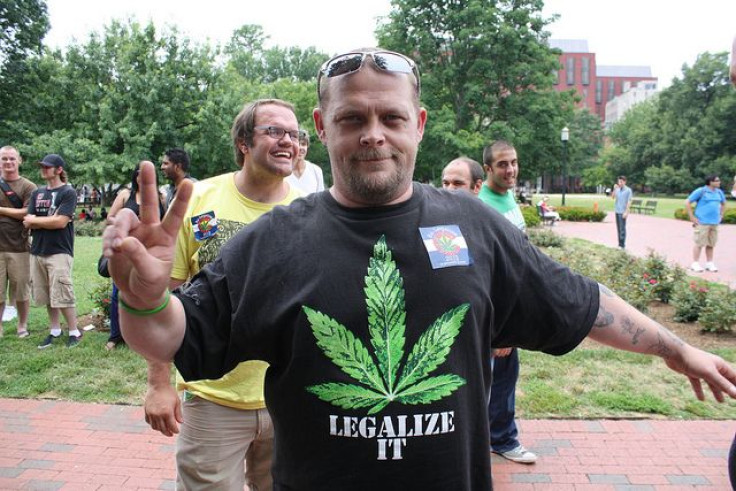 Florida certainly isn't what most would consider a "progressive" state, but a new ballot initiative may make it the first southern state to legalize medical marijuana. If the measure passes, it could be a sign of a changing political tide in a notoriously conservative state. Medical marijuana is "an issue that the Democrats can use to pump up the youth vote," said Republican political consultant Alex Patton, according to Bloomberg. "The politics of it are dangerous for the GOP."
Twenty states and the D.C. have legalized medical marijuana. The Florida measure, which officially received the requisite amount of signatures to be added to the 2014 ballot on Wednesday night, would authorize qualifying patients to use marijuana and paraphernalia related to it for a specified medical purpose under the advice of a medical professional. According to The Washington Post, once the signatures have been verified, Florida's Supreme Court will decide whether the measure meets the legal requirements for addition to the ballot and, eventually, the state's constitution. The amendment will need 60 percent of the vote to pass.
For patients who rely on medical marijuana to treat chronic illnesses, the proposed constitutional amendment could be life-changing if passed. As NPR pointed out, some families use cannabis and cannabis extract to treat seizures in family members. For those families especially, this legislation could be particularly momentous. The family of Charlotte Figi, a young girl who suffers from Dravet syndrome, says that oil extracted from marijuana has dramatically improved Charlotte's quality of life. "Charlotte is doing great," says Charlotte's mom, who was in Tallahassee, Fla., to testify at a legislative hearing. "She's two years in to treatment. I would have brought her here, but she can't leave Colorado."
Marijuana is legal in Colorado, for both medical and recreational purposes, but cannot be lawfully transported across state lines. The hope, for patients like Charlotte who rely so heavily on cannabis to survive, is that Florida and other southern states will see the value in legalizing medical marijuana. That, of course, may only come as a result of this new legislation. "I don't want to break the law," said Cory Browning, whose daughter also has Dravet syndrome, according to NPR. "I have a law license to protect. If I have to, our only option may be to send my wife and daughter to Colorado."
Florida could be on the cusp of something pretty big here. Marijuana is said to offer a myriad of health benefits. Among them are reduced nausea, increased appetite, and eased pain. Below is a list of ten illnesses that marijuana is commonly used to treat:
2. Attention deficit hyperactivity disorder (ADHD)
3. Side effects of chemotherapy
4. Glaucoma
5. Insomnia
6. Epilepsy
7. Migraines
9. Anxiety
10. AIDS
Published by Medicaldaily.com