Could Glorification Of Alcohol In Music Influence Teens To Drink More? Study Warns That It Could Overshadow Negative Health Messages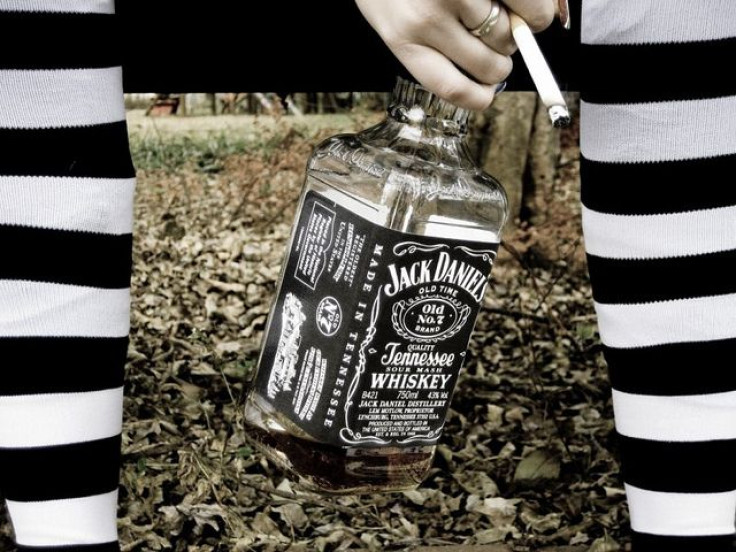 Multiple studies have suggested that violent video games may lead to violent behavior. Along the lines of that same ideology, researchers are now suggesting that the glorification of alcohol consumption in music could overshadow health messages of alcohol abuse, and eventually influence teenagers to pick up a bottle of tequila.
From multiple hip-hop references to Hennessy and Veuve Clicquot, to pop songs, such as Katy Perry's "Last Friday Night," in which the lyrics speak about excessive drinking, music has taken a turn toward glorifying alcohol consumption, according to researchers at Liverpool John Moores University, in the U.K. According to their new study, this is cause for concern, because of the way in which the music links drinking alcohol to confidence, sociability, physical attractiveness, wealth, success, and sex, while forgoing mention of its negative effects.
"Public health concerns are already focused on the impacts of alcohol advertising on the drinking behaviors of young people, yet the growing reference to alcohol in popular music could mean that alcohol promoting messages are reaching much larger audiences, regardless of restrictions on direct advertising," Katherine Hardcastle, lead author of the study, said in a statement.
Looking at the number of references to alcohol consumption in top 10 hits dating as far back as 1981, and every 10 years after, Hardcastle and her team found that alcohol references increased gradually, with their sharpest increase occurring between 2001 and 2011, when almost one in five songs referenced alcohol and one in eight referenced excessive drinking.
With older children and teens listening to music for as long as two-and-a-half hours each day, references to alcohol have raised concern not just in the U.K., but also in the United States, where recent research found similar results. In both studies, R&B, rap, and hip-hop were among the genres of music that most frequently mentioned alcohol. Additionally, many of the songs also called out specific brands, such as Hennesy (Henny), Grey Goose, and Patron.
"The exposure of young people to alcohol in the media is a major concern given its potential impact on drinking behaviors … A greater understanding of the impacts of alcohol-related popular music content on young listeners is urgently needed," the researchers concluded.
Underage drinking accounts for more than 4,700 deaths each year, according to the Centers for Disease Control and Prevention (CDC). Recent studies have shown that about one in five high school seniors reported binge drinking within the past two weeks — that's more than five drinks in a row. Meanwhile, one in 10 seniors also reported drinking more than 10 drinks in a row. What's more, 85 percent of high school teens who reported drinking and driving in the past month also say that they binge drank. One in five teens involved in fatal car crashes had alcohol in their system in 2010.
Source: Hardcastle K, Hughes K, Sharples O, et al. Trends in alcohol portrayal in popular music: A longitudinal analysis of the UK charts. Psychology of Music. 2013.
Published by Medicaldaily.com