Couple With Down Syndrome Wins Homecoming King And Queen At Florida High School, Receives Standing Ovation [VIDEO]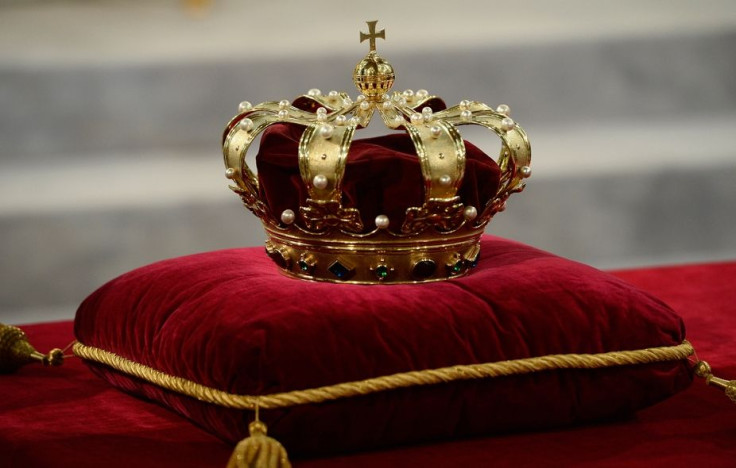 When the students at West Orange High School in Florida were voting for their homecoming king and queen, they could only think of two classmates: Semone Adkins and Trazjuan "Bubba" Hunter. The couple affected by Down syndrome became the state of Florida's first homecoming pair with special needs on a night that no one will ever forget.
"This didn't happen because we feel sorry for them or something," Hayden Griffitts, quarterback of the high school football team, told the Orlando Sentinel. "Just the opposite. They really deserve it. I mean, homecoming is about bringing people together and having fun. And that's what they do."
After living down the street from each other their entire lives, the couple is now inseparable. In spite of their special needs, Semone and Trazjuan have different personalities. While Trazjuan makes it a point to know all of his classmates and make sure everyone gets a hug, Semone tends to keep quietly to herself.
"She is a beautiful girl. Not just outside but inside also," Semone's mother, Karen McNeil, told WFTV.
Both teens sported an ear-to-ear smile this past Friday when they made their stylish entrance into West Orange's football stadium on a black Maserati and a red Ferrari. Semone, dressed in a gorgeous brown dress, and Trazjuan, looking spiffy in his black tuxedo, waved to their fellow classmates, smiled for pictures, and received their ceremonial crowns and flowers to a standing ovation.
"I am so happy. Words cannot express what I am feeling right now. I am so proud of him," Trazjuan's mother, Janice Morgan, told WFTV. "We love you guys."
Published by Medicaldaily.com