Couple Melts Giant Gummy Bear During Sex; Woman Sent To ER With Third-Degree Burns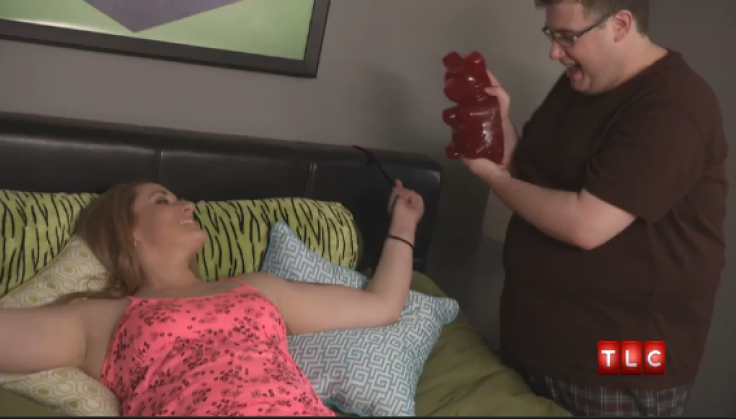 A woman in Clarksville, Tenn. wound up in the emergency room after allowing her boyfriend to melt a giant gummy bear on her chest during sex.
Because the sugary ingredients of the gummy bear burn and stick easily, and are clearly not the same as candle wax, the woman quickly discovered that melting that concoction on her skin was a terrible mistake.
Back in March 2011, the couple, known as "Michael" and "Josi," decided to spice up their bedroom life after 25-year-old Michael gave his girlfriend a giant gummy bear and it sparked an idea. "You know what'd be hot?" Josi, 24, remembered telling Michael. "Let's eat this gummy off me. Oh! Let's melt it and eat it off me. Yeah, that'd be a super hot idea."
Michael placed the giant gummy bear — which was almost as big as his head — into a bowl in the microwave until it was reduced to steaming hot goo. "I'm waiting all excited [thinking], 'This is gonna be so much fun,'" Michael recalled.
Apparently Josi assumed the melted gummy would cool off immediately once it touched her skin, like melted candle wax. She was wrong. Her skin actually burned so badly that it peeled off. "My chest was on fire," she said. They struggled to get the gummy bear off her chest with ice, water, and even butter — and finally went to the ER. Despite the incident, the couple is now engaged.
Their story will be featured on the TLC series, "Sex Sent Me To The E.R.," which re-enacts stories of couples who've done something pretty stupid during sex that gets them sent to the emergency room.
Published by Medicaldaily.com