Couples Who Meet Offline Stay Together For Longer Than Those Who Meet Online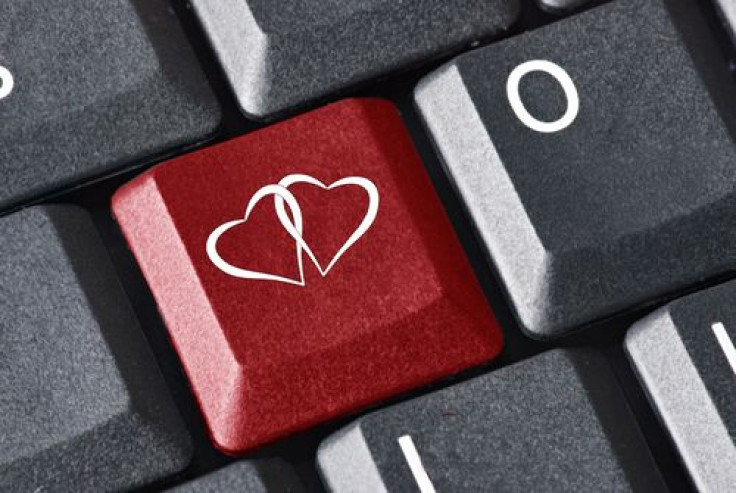 Online dating sites are so great for meeting a wide range of like-minded partners, for quicker intimacy, and for breaking up. Wait. What?
It's true, according to new research published in the journal Cyberpsychology, Behavior, and Social Networking. Turns out the break-up rate is higher among couples who meet online versus couples who meet offline. Separate research has studied the difference in these relationships before; yet in those studies, the participants were all married. In order to get a better understanding of relationship outcomes, researchers analyzed the data collected from both the married and unmarried participating in the 2009 "How Couples Meet and Stay Together" study, conducted by Stanford University.
Per Stanford's website, their study was a nationally representative study of American adults, in which 4,002 adults participated, 3,009 of whom reported having a spouse or romantic partner. So, in the present study, researchers paid close attention to the different relationships that formed when meeting both on- or offline (are couples just romantic, or are they getting married?), the different reasons given for breaking up, as well as any outside factors that may have contributed to the break up or marriage.
More than 60 percent of couples who met online were in non-marital, romantic relationships, researchers found, with a fraction meeting online and getting married. In fact, online couples had lower odds of getting married than offline couples. Why? Relationships that start online tend to lack exclusivity, commitment, and trust, which are some of the factors that determine longevity in marital relationships. Therefore, they don't last. Put it another way: womp.
As for married participants, eight percent of couples who met online separated or divorced compared to the two percent of couples who met offline. In addition to meeting venue, relationship quality and duration of relationship were found to be significant predictors of couples staying together or breaking up, researchers explained. Duration was especially important among married couples. Couples would stay together if their relationship was fulfilling and gratifying regardless of how long they had been together.
These results are a bummer if you use online dating to find a spouse. But, if you're looking to meet a romantic companion, then this is the scientific version of looking at the glass half full. What is interesting is that for as much as dating and relationships evolve — one in 10 americans meet online, with one in three marriages having resulted from online dates, according to eHarmony — traditional ideals are still what determine a couple's success.
Source: Paul A. Is Online Better Than Offline for Meeting Partners? Depends: Are You Looking to Marry or to Date? Cyberpsychology, Behavior, and Social Networking. 2014.
Published by Medicaldaily.com