COVID-19 Designed To Be A 'Bioweapon,' Wuhan Researcher Claims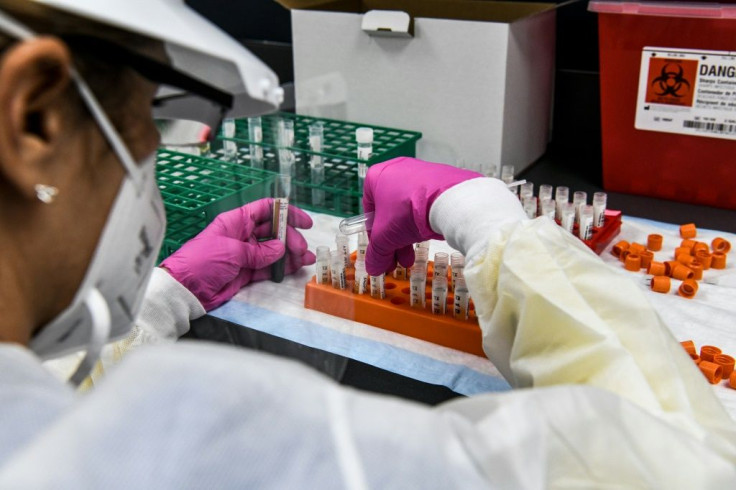 In a thought-provoking revelation, Chao Shao, a researcher from the Wuhan Institute of Virology (WIV), has come forward to discuss the origins of the coronavirus and its potential connection to the development of a highly contagious bioweapon.
During an exclusive 26-minute interview with Jennifer Zeng, a member of the International Press Association renowned for providing firsthand information and unique insights about China and the Chinese Communist Party (CCP), Shao shed light on startling details that raise concerns about the virus's creation.
According to Shao, his colleagues were provided with four different coronavirus variants to determine which strain would exhibit the most effective spread. Astonishingly, he referred to the coronavirus as a "bioweapon." One of Shao's colleagues, Shan Chao, confessed that their superiors tasked them with identifying the strain with the highest ability to infect various species, including humans. These revelations strongly suggested an intent to engineer a highly contagious virus, according to WION.
Further troubling incidents emerged during the 2019 Military World Games in Wuhan, where several of Shao's colleagues mysteriously disappeared. Subsequent investigations uncovered that these individuals were deployed to hotels hosting athletes from different nations under the pretense of "checking health and hygiene conditions." Such assignments were far from the realm of virology and raised suspicions of intentional virus transmission.
In April 2020, Shao was assigned to Xinjiang to conduct health assessments on detained Uyghurs in re-education camps. Given his expertise in virology, Shao found this task perplexing and questioned the true motives behind it. He admitted in the interview that he became skeptical of their potential involvement of either virus dissemination or the observation of its impact on humans, as per ANI News.
These revelations from Shao, spanning from March to April 2020, provided glimpses into a larger, more intricate picture surrounding the origins of the coronavirus. They shed light on activities that may have played a role in the outbreak of the pandemic, WION noted.
The Wuhan researcher's claims came after a declassified report from U.S. intelligence agencies was released. The 10-page report failed to confirm whether the researchers at the WIV, who fell ill in 2019, were infected with the COVID-19-causing coronavirus. The report also acknowledged research conducted by the Chinese People's Liberation Army at the lab, but it stopped short of establishing a direct link between their work and the global pandemic and seemingly rejected the Wuhan lab leak theory.
While the release of the intelligence report was a notable development, it did little to settle the contentious debate surrounding the origins of the COVID-19 pandemic. With partisan clashes and ongoing investigations, the question of how the pandemic started remains a topic of heated discussion.
Published by Medicaldaily.com