COVID-19 Patients Waking Up Unable To Move Face Become More Common: Report
COVID-19 infection could be causing a rare side effect that's seldom mentioned in the news. Scientists now give attention to Bell's palsy as more patients report the condition during their bout with the viral disease.
Last September, a report on an unusual case of a patient suffering Bell's palsy after contracting COVID-19 was published in the American Journal of Ophthalmology Case Reports. The patient purportedly developed signs of aberrant facial nerve regeneration after recovering.
At the time, the authors noted that while the case of the 56-year-old male in Saudi Arabia was considered rare, the incidence of Covid patients suffering from Bell's palsy was becoming more common.
"Case reports of Bell's palsy associated with COVID-19 are emerging, but association does not mean causation. That said, we need to report these cases to draw attention to the possible neuroinvasive propensity of this virus. It is also imperative to recognize Bell's palsy as a possible symptom of COVID-19," the team wrote.
This week, The Hill reported that more Covid patients wake up unable to move their faces and suffer the pain and discomfort that come with the condition. The occurrence has allegedly become a more common experience amid the pandemic. However, scientists are still unable to determine if Bell's palsy is really a side effect of SARS-CoV-2 infection.
Previous studies did show that the incidence was overall low. For instance, a 2021 study published in JAMA Network found that only 284 (0.08%) out of 348,088 COVID-19 patients were diagnosed with Bell's palsy within eight weeks of acute infection. Half of them already had a history of the condition, while the rest did not.
The same study found that the risk of Bell's palsy was remarkably low after vaccination for the novel coronavirus. Researchers said the risk was "statistically" significantly higher in unvaccinated COVID-19 patients. But further analysis was needed to establish the relationship between the COVID-19 vaccine and Bell's palsy.
Bell's palsy is a condition in which a person develops an unexplained episode of facial muscle weakness or paralysis. Johns Hopkins Medicine said it is typically caused by facial nerve damage that leads to pain and discomfort on one side of the face.
Though it can strike anyone at any age, the condition is more common in pregnant women, diabetic people and those suffering from influenza, a cold or other upper respiratory ailments. It is not considered a permanent condition. But in some cases, the symptoms do not disappear, according to Johns Hopkins.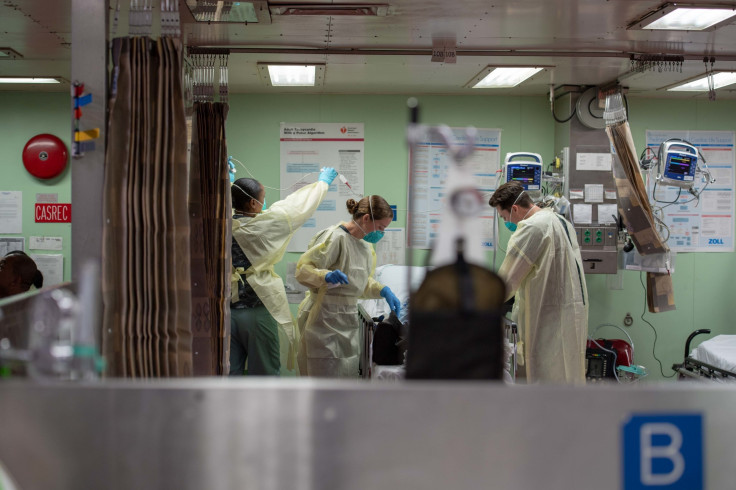 Published by Medicaldaily.com