COVID-19 Infection Before Vaccination Weakens Protection Against Reinfection: Study
Catching the COVID-19 virus before getting vaccinated may have a different effect on immunity.
A new study co-funded by the National Institutes of Health (NIH) reported a different finding on what would happen if one got infected before their vaccination.
Previous research claimed that a prior Covid infection could enhance the immune response to the vaccine. This would allegedly be the ideal way to secure the best protection against reinfection.
Surprisingly, researchers reported the opposite in the new study, saying a weaker immune response would develop if one already battled the disease before vaccination.
"The magnitude and quality of a key immune cell's response to vaccination with two doses of the Pfizer-BioNTech COVID-19 vaccine were considerably lower in people with prior SARS-CoV-2 infection compared to people without prior infection," the NIH wrote on its website.
"In addition, the level of this key immune cell that targets the SARS-CoV-2 spike protein was substantially lower in unvaccinated people with COVID-19 than in vaccinated people who had never been infected."
The study conducted by researchers from Stanford University and published in the journal Immunity suggested that the virus could be damaging an important immune-cell response, causing this phenomenon to happen.
The research team concluded that their findings highlight the importance of developing vaccination strategies to boost the antiviral responses in people previously infected with SARS-CoV-2.
"The apparent damage of the CD8+ T cell response by viral infection is cause for concern, and may leave even vaccinated individuals with a prior infection at risk for subsequent infections or other health issues," the study authors noted.
The new research came amid the recent efforts of public health officials and medical experts to develop new approaches for Covid vaccination, including the idea of making periodic boosters available just like the annual flu shots, as per CNBC.
Since the pandemic started in 2020, the novel coronavirus has infected more than 100 million people in the U.S. and killed over 1 million, based on the latest CDC tracking data.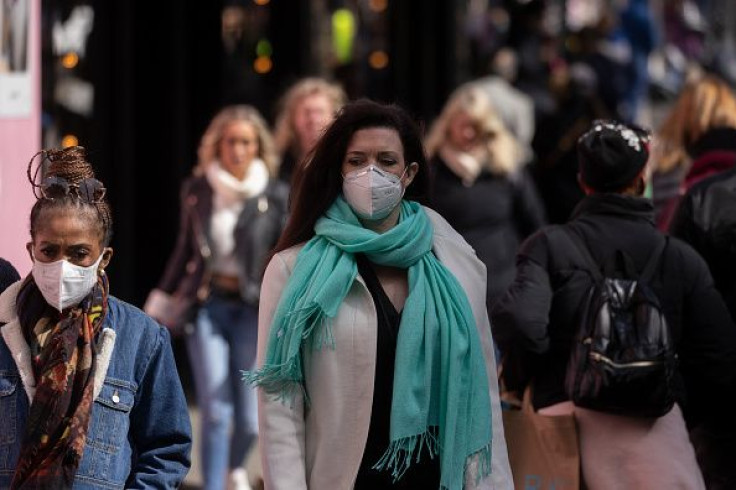 Published by Medicaldaily.com