To Receive a Free Toke, You'll Need a Covid Poke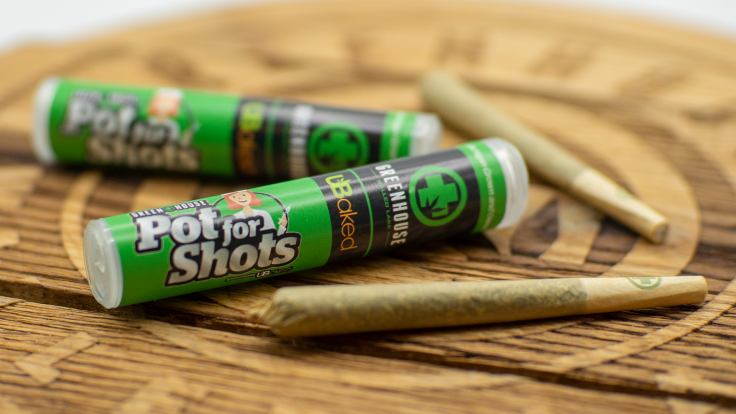 Gone are the days of getting a piece of candy or a sticker after receiving a vaccine. The Greenhouse of Walled Lake, in Walled Lake, Michigan is giving out "pot for shots." The marijuana dispensary has handed out more than 2,000 free pre-rolls to people who have gotten the Covid-19 vaccine.
Greenhouse is running its promotion with a vendor, UBaked Cannabis Company. In 2018, Michigan became the 10th state to legalize recreational marijuana.
But, why give it away? "Our goal is to raise awareness of the importance of getting the Covid-19 vaccination as we as a community battle this horrible pandemic," explained Greenhouse owner Jerry Millen in a statement to Medical Daily. "Pot for Shots' is our way of showing our commitment in...helping the community get back to normalcy."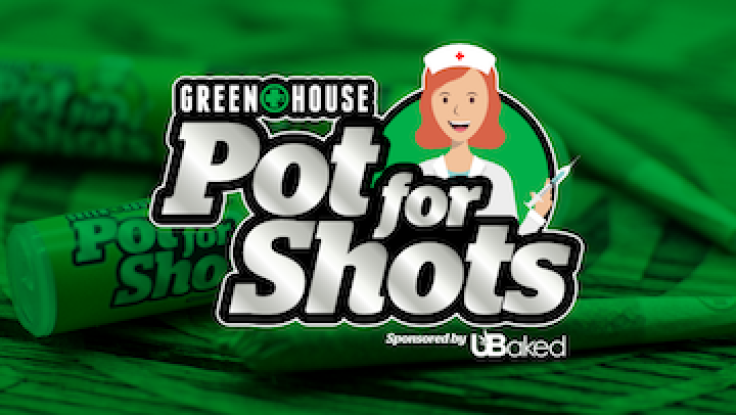 The promotion will run until the end of February. A company spokesperson said the promotion has drawn enthusiasts from as far as "Ohio, Indiana, and Canada." According to Greenhouse on Instagram, participants don't need to have had both shots, but need to provide proof they have been jabbed.
Mr. Millen is not trying to endorse the vaccine, he explained to Fox 2 News. This program is not "advocating or denouncing" the vaccine. The incentive, a free pre-rolled joint from UBaked, is worth about $10.00. Mr. Millen estimated that the promotion would give away 40,000 - 50,000 dollars' worth of marijuana by February 28th.
MedicalDaily had to ask: Is this quality weed that is being handed out? The vendor, UBaked, has a good reputation concerning its "high quality flower, so all of the pre-rolls will be high quality UBaked flower," said the Greenhouse spokesperson.
If Michigan seems too far away, DC Marijuana Justice (DCMJ) in Washington, D.C. has announced plans to give away goodie bags of marijuana once the vaccine is available to the general public. Its program is called "Joints for Jabs."
Published by Medicaldaily.com