COVID Recovery: When Ascending the Steps Seems Like Climbing Mt Everest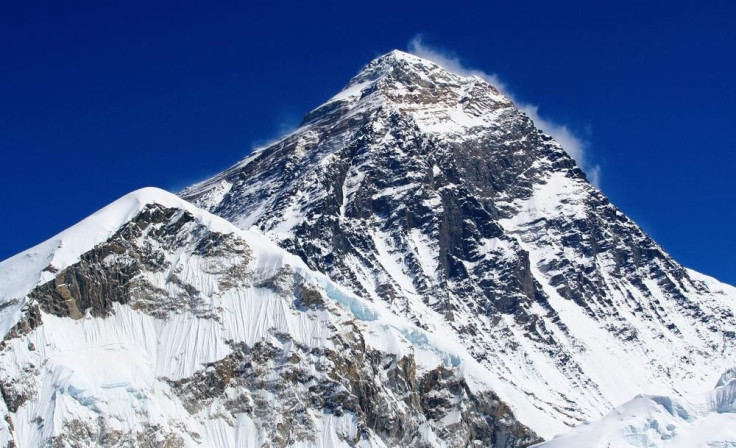 The date on the calendar read April 10th, Good Friday. For me, it was Great Friday. After 20 days of battling COVID-19, I was being discharged from Penn Presbyterian Medical Center. I had been unconscious and on a ventilator for 13 of those days, suspended somewhere between life and whatever comes next.
Almost 35% of patients with COVID-19 who need ventilators don't make it off them. But, 6 days after I was admitted and intubated, things were looking so good that my care team considered taking me off the ventilator. Then, it all came crashing down. After being fever-free for 48 hours, I suddenly spiked a 103.5-degree temperature. My heart rate was elevated and I was struggling to breathe.
I had developed ventilator-associated pneumonia, something that affects between 9% to 27% of people on ventilators, and I received intravenous antibiotics to treat it. Doctors told my daughter Lindsey, who is a nurse practitioner, that they didn't know how much more my body could handle. Yet, thanks to my medical team, I pulled through. I was going home. So, yeah, it was Great Friday for me. What I didn't realize was that being discharged was just the end of the beginning of my COVID-19 journey.
The April air was bracing as the hospital's sliding glass doors opened. The sky, which I hadn't seen in almost three weeks, was a brilliant blue. And there waiting by her car was my fiancée Monica, waiting to take me home. I felt alive.
I was toting a brand new, silver walker along with my personal belongings. Two weeks before COVID, I'd been goal-tending in a men's ice hockey league, a decades-long routine that kept me in good overall shape. Now here I was, in a wheelchair, holding in front of me a folded walker like a car grill. And, as if that weren't humbling enough, a sunshine yellow band wrapped around my left wrist declared that I was a FALL RISK, in black letters big and bold enough that a nearsighted person could see them from a block away. And I was indeed a fall risk. I had surrendered 27 pounds to COVID, reducing my goal-tender-toned legs to spindly twigs that Monica called "chicken legs."
Getting into our house was the first challenge I faced. The six steps I usually bound up suddenly seemed as daunting as summiting Mount Everest. Walker, my new friend, was useless. I grabbed the railing, steadied myself and made the assault with Monica right behind me. I reached the sofa, my head swimming and my heart racing so fast it felt like my chest was vibrating.
I slept a lot at first. The slightest change in posture elevated my heart rate. Talking left me exhausted. Bigger tasks, like showering, required detailed planning and preparation—positioning the shower chair for a smooth transition to Walker, regulating the water temperature (warm but not so steamy as to affect my breathing), then moving from the chair back to Walker. A few days after being discharged, we received a package from Penn's COVID-19 home-healthcare team. It contained a digital thermometer, a blood pressure cuff, an oximeter (to measure my blood oxygen levels) and a computer tablet.
Every morning and afternoon, Monica loaded my vital signs onto the tablet, in preparation for my twice daily rendezvous with a nurse. The tablet was also used for weekly appointments with a physical therapist and an occupational therapist. Working in concert, Sarah (PT) and Marissa (OT) were vital to my recovery.
My first steps to recovery lasted 30 seconds with Walker. I marched in place (holding on to Walker), practiced sitting down and standing up, did seated toe raises, and balanced on one leg with my hands on a counter. Because I could perform basic self-care and wanted to get back to writing and playing guitar, Marissa focused on range of motion, coordination and hand strengthening exercises with light bands.
My endurance and strength grew. Before long I could, in short spurts, maneuver around the keyboard and play guitar. On nice days Monica and I walked to our neighbor's house and—eventually—down the street, sans Walker. I graduated from bands to 5-pound weights, which quickly went to 10 pounds, and doing step-ups balancing on one leg.
My heart still raced and I was occasionally short of breath and thoroughly spent after my activities. But I kept going. Five weeks after being discharged from the hospital, I was discharged again, this time from homecare by my nurse and therapists.
I consider myself among the lucky COVID-19 survivors. My heart rate is back to a normal resting range and my breathing has greatly improved. The only lingering issue is my voice. I am told that could take six months to resolve. Otherwise, I am pretty much the person I was before COVID. There are a lot of people to thank for that, especially the doctors and nurses at Penn Presbyterian Medical Center. They saved my life. Then, Monica and my telemedicine team helped me to reclaim my life.
Editor's note: Following Bob's illness, he and his friends wrote and recorded a song honoring healthcare workers who work so hard all the time, but particularly during the pandemic to help their patients: Fierce Captains at the Helm.
Published by Medicaldaily.com