A Look-See at Covid Restriction Outcomes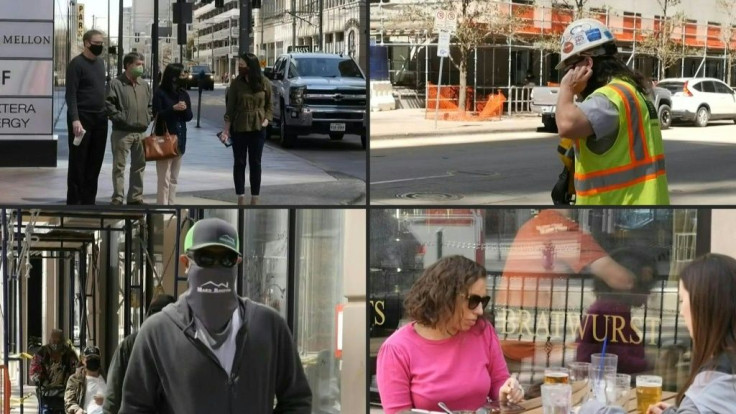 In December, with two vaccines approved for emergency use, inoculations began in this country.
In mid-March, a few states began relaxing their pandemic-related restrictions, including Maryland, Texas, Mississippi, Connecticut, Arizona, West Virginia and Wyoming. Recently other states including Pennsylvania and Indiana, did the same.
On Jan.5, the number of daily cases reported was 235,027
By March 5, the number of daily cases reported was 65,739
By April 5, the number of daily cases reported was 76,594
As of April 4, 62.4 million people in this country were completely vaccinated, 19% of the country.
Earlier this week, WalletHub, the personal finance assistance website, released a new study: Which states had the least pandemic restrictions, and the most pandemic restrictions.
Medical Daily aligned those states with those with the most cases, and those with the least number of coronavirus cases.
Going one step further, we aligned those results with the number of cases per 100,000 people, which is a standardized way of comparing apples to apples.
Results may surprise you.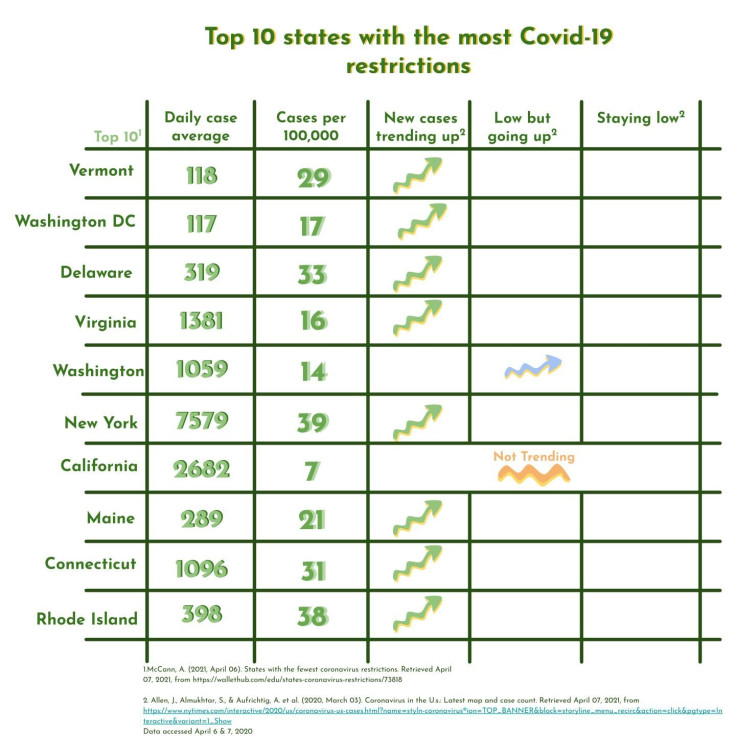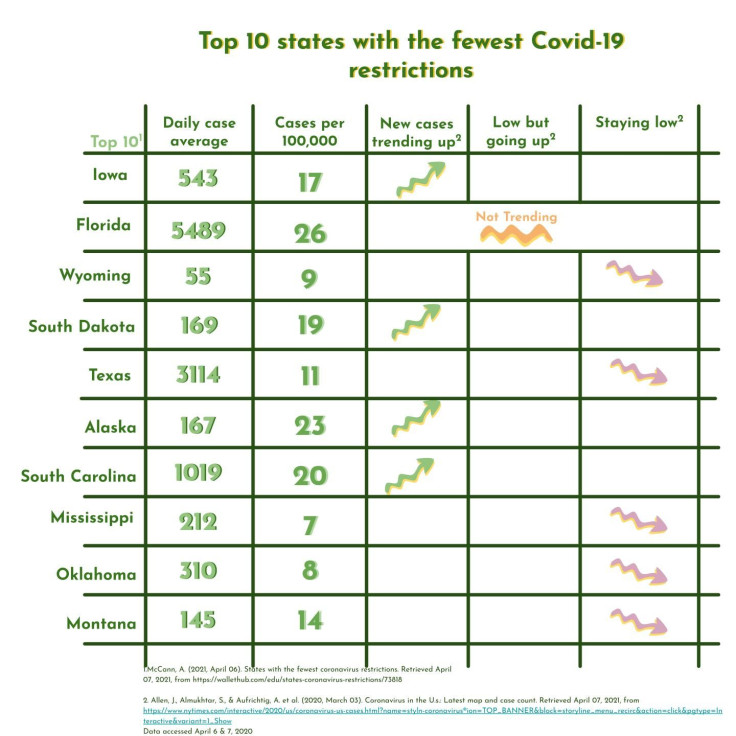 Published by Medicaldaily.com