CPSC Files Complaint Against Baby Recliner Manufacturer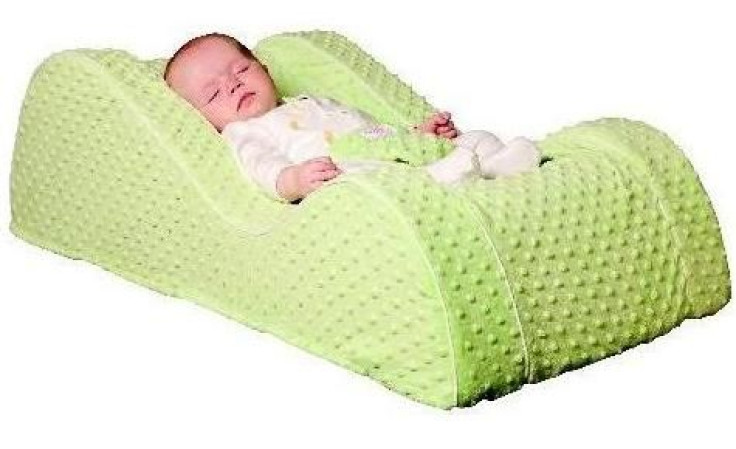 The U.S. Consumer product Safety Commission (CPSC) has filed a complaint against Baby Matters, LLC, of Berwyn, Pa., the manufacturer of Nap Nanny® and Nap Nanny ChillTM infant recliners.
Four infants have died in Nap Nanny Generation Two recliners and a fifth death involved the Chill model, said CPSC. In addition, there have been at least 70 cases of babies falling out of the product.
The infant recliner is used for sleeping, resting and playing. CPSC says that between 2009 and 2012, around 5,000 Nap Nanny Generation One and 50,000 Generation Two models were sold. And, since 2011, about a hundred thousand Chill models have been sold. All were priced around $130.
In 2010, CPSC and Baby Matters had announced $80 coupon to people who had bought generation one recliner towards a new and improved version of the product.
"This is a product that falls outside of the scope of tough standards such as those recently developed for cribs and play yards. Parents assume that if a product is sold, someone made sure it is safe, but as the history of this product shows, that isn't the case. Trying to backtrack design changes after a baby dies is not the way to make a safe product," said Nancy Cowles, Executive Director of Kids In Danger, reports Boston.com.
Leslie Gudel, owner and founder of Nap Nanny, says that their product is safe.
"We at Nap Nanny went to great lengths to make the safest product possible. Nap Nanny has helped thousands of babies and their tired parents the last four years. No infant using the Nap Nanny properly has ever suffered an injury requiring medical attention. The Nap Nanny was designed and constructed for use only on the floor with the harness secured," Gudel said in a statement.
Published by Medicaldaily.com