Craigslist Increases HIV Infections By 16% When It Opens New Markets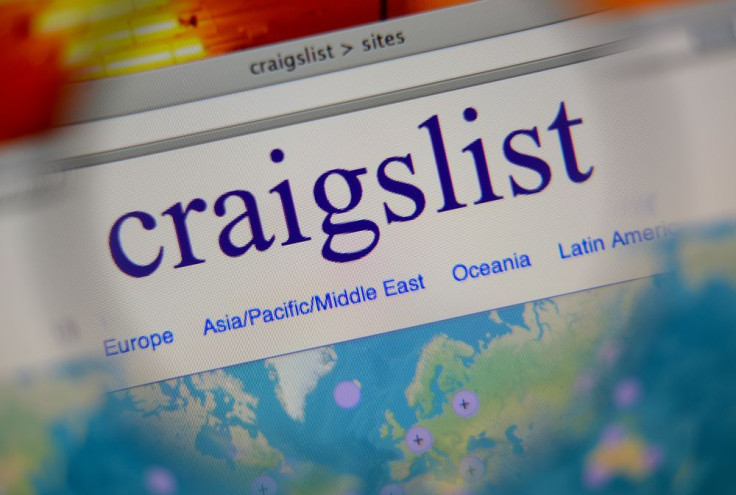 Before Tinder, there was Craigslist, the sketchier method of finding a quick and easy "hookup." While some Craigslist users may still use the popular classified ad website to find a new bike or some cheap furniture for their apartment, sex remains one of the site's top exports. A recent study published in the December issue of MIS Quarterly has revealed that HIV transmissions increase by more than 15 percent when Craigslist enters a new market.
"Our study results suggest that there is a new social route of HIV transmission that is taking place in this digital era," Jason Chan, assistant professor of Information and Decision Sciences at the Carlson School of Management, said in a statement. "Health care practitioners and policymakers have to look more closely at online platforms to assess how its usage may facilitate the spread of HIV and STDs across the country."
Chan and his colleague Anindya Ghose from the Leonard N. Stern School of Business at New York University created a "natural experiment setup" based on Craigslist randomly entering individual markets in 33 states between 1999 and 2008. The research team analyzed ads in the site's "personals" sections as well as its escort service ads. They also accounted for potentially related factors, such as increased testing in a community.
Craigslist moving into a new U.S. market led to 15.9 percent increase in reported HIV cases. This notable increase was attributed to the site's personal sections and not its escort service ads. Researchers mapped the site's link to HIV transmissions on a national level, revealing over 6,000 HIV cases each year as well as between $62 million and $63.5 million in treatments costs.
"I actually think that the creators of Craigslist had no intent of harming society. They came in with good intentions," Chan added. "At the same time, they did not anticipate that users could use the features in an unexpected way with unintended consequences."
The Internet is home to many avenues that facilitate high-risk sexual behaviors. The Centers for Disease Control and Prevention developed the Internet Alert Project to assist health departments around the U.S. with providing information on high-risk sexual activities advertised on the Internet. Using the Internet to locate sexual partners is repeatedly tied to high-risk sexual behaviors, including lack of condom use and an increase in the number of sexual partners.
Source: Ghose A, Chan J. Internet's Dirty Secret: Assessing the Impact of Online Intermediaries on HIV Transmission. MIS Quarterly. 2015.
Published by Medicaldaily.com