Credit Scores Are Good Predictors Of Health: How Debt-Related Stress Causes The Body To Fall Apart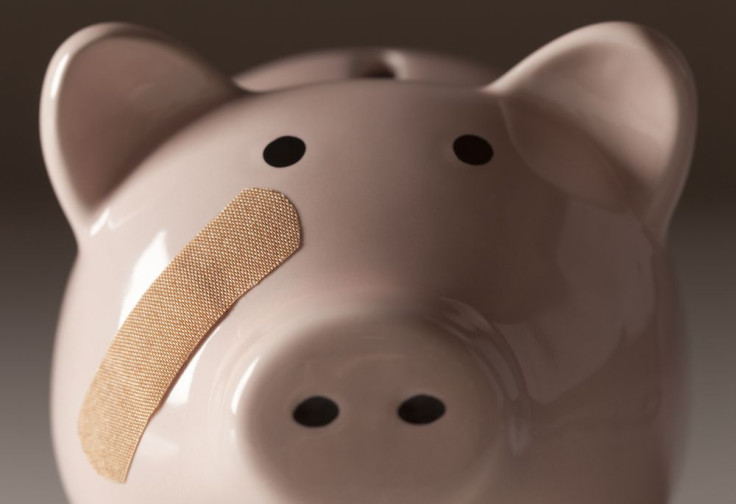 Credit scores are used more than ever these days, allowing apartment landlords, the people giving you a college loan, and even potential employers to determine how financially competent you are. Our credit scores are essentially a summary of all the financial decisions we've ever made, which have affected not only our bank statements but also our personalities and actions — being financially capable can be a struggle. Interestingly, this interconnectedness makes a person's credit score a rather good indicator of their health.
"What it comes down to is that people who don't take care of their money don't take care of their health," said Terrie Moffitt, a professor of neuroscience at Duke University and author of a new study on the subject, in a press release.
The premise behind this idea is that if you can't manage your money, thus worsening your credit score, then you're probably bad at maintaining your health. But it's not poor financial management that affects a person's health. Rather, it's the effects of worrying about money, as well as a person's educational attainment, cognitive ability, and self-control. These last three factors tell a lot about whether a person might max out their credit cards or come up short on rent (because they had to have that $400 purse).
It was also those three factors that were examined among participants in study that was part of the larger Dunedin Multidisciplinary Health and Development Study in New Zealand. Many studies found that planning ahead, self-control, and perseverance amounted to better financial management — the current one included.
To find how credit scores related to health, researchers monitored the physical and mental health of over 1,000 New Zealanders from birth to age 38. Then, at 38, each one of them underwent a cardiovascular risk exam, which looked at blood pressure, cholesterol, blood sugar, and smoking habits, and consolidated these scores into a single one determining "heart age." They found that despite everyone being 38 years old, their hearts could be compared to people whose ages ranged between 22 and 85. As they expected, participants whose credit scores were higher had younger heart ages — those who scored higher on measures of the three aforementioned factors also had better credit and health.
It's no secret that managing money is stressful, especially when you don't have it. A 2009 AP/AOL survey found that people who were stressed over the amount of debt they owed were 13 times more likely than no- and low-stress people to lose sleep at night, over seven times as likely to experience severe anxiety, six times as likely to have severe depression, and twice as likely to have heart problems and migraines. With all these conditions connected to each other in some way, it's no wonder debt — and the poor credit score it comes with — leads to poor health.
Moffitt and her team believe problems with financial management can begin as early as childhood, finding that behaviors before age 10 accounted for 20 percent of the link between credit score and health.
"This study is important because it identifies common cognitive foundations long before financial and physical health problems emerge," said Lamar Pierce, an associate professor of organization and strategy at Washington University, who was not involved in the study, in the release. "It provides hope that early life intervention can impede the development of life-long patterns of illness and financial struggle."
Source: Israel S, Caspi A, Belsky D, et al. Credit Scores, Cardiovascular Disease Risk, and Human Capital. PNAS. 2014.
Published by Medicaldaily.com