CrossFit Claims Transgender Athlete's Allegations Are False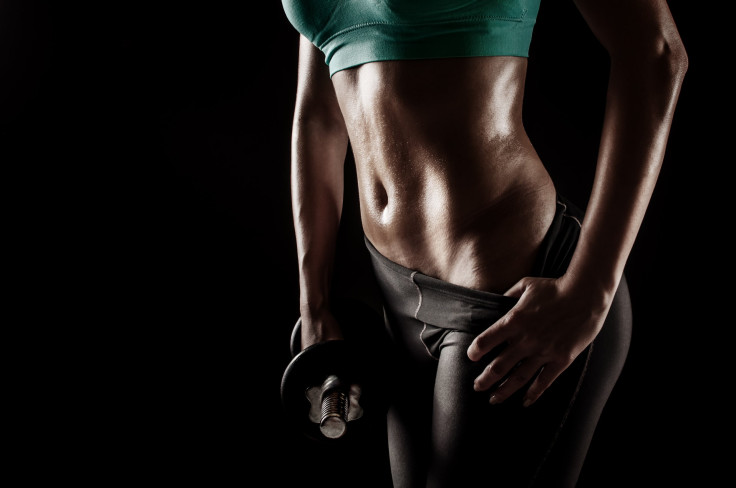 In a lawsuit that is largely based on the definition of "gender," transgender athlete Chloie Jonsson sued CrossFit for millions in March saying the fitness company barred her from competing in its CrossFit Games in 2013 when employees found out she was born a man. The company rebutted, stating that her claim is false.
CrossFit claims that Jonsson did in fact compete in the open competition, but her performance reflected poor scores and she did not advance into the next round. Originally when Jonsson filed a $2.5 million lawsuit in L.A. County Superior Court in March against CrossFit for violating her civil rights, the company responded differently.
"Our decision has nothing to do with 'ignorance' or being bigots -- it has to do with a very real understanding of the human genome, of fundamental biology, that you are either intentionally ignoring or missed in high school," CrossFit said in letter allegedly sent Jonsson, according to TMZ.
The fitness company, which was founded in 2000, promotes physical exercise through competitive sport, high-intensity interval training, Olympic weightlifting, plyometrics, powerlifting, gymnastics, calisthenics, and other exercises, and is practice in over 9,000 affiliated gyms across the nation. The CrossFit Games, which Jonsson claims she was barred from participating in, have been held every summer since 2007 and aware prize money as much as $250,000. As of 2013's Reebok-sponsored games, there were 17 regional divisions, including 12 in North America and five in the rest of the world. The top three men and top three women from each region are eligible to compete in the Games.
Jonsson, a 34-year-old personal trainer who had undergone a gender confirmation surgery in 2006, was born a man but is now legally recognized by the state of California as a woman. Since her surgery, Jonsson has been on female hormone therapy, according to her lawsuit. Hormone replacement therapy for transgendered women includes anti-androgen therapy, which ultimately reduces the effects of the male hormone, testosterone, and replaces it with female hormones, such as estrogen and progesterone to feminize the body.
"I think it's horrifying that CrossFit has taken this position while this has already been looked at with the International Olympic Committee and other sports committees," Waukeen McCoy, Jonsson's lawyer told the Huffington Post. "CrossFit ignores this altogether. They claim that it's not ignorance or bigotry but I disagree. I've talked to Chloie's doctor and other physicians who've said CrossFit needs to change their policy."
McCoy refers to the International Olympic Committee's 2004 decision to all transgender athletes to compete in their gender-identified divisions post-surgery. The Committee announced that although these circumstances are rare, there are some athletes who participate in sports that are important to them. However, the those who underwent surgery after puberty were found to be problematic, particularly in males, because the higher levels of testosterone could affect performance, thus giving the transgendered female an unfair advantage over born-female competitors. Jonsson underwent surgery post-puberty, however, she says she has identified herself as a female since she was a teenager.
"If I am going to be forced to out myself, I want it to be for the good for all [transgender] people and athletes -- not because of a company's discriminatory policies," said Jonsson, according to CNN.
The LGBT Sport Coalition, an organization aimed at ending lesbian, gay, bisexual, transgender bias, supports Jonsson's suit, and calls for CrossFit to reverse their decision to keep Jonsson from competing with other women. The lawsuit will continue to sort out the truth behind if there is a gender-discrimination case at hand, and if there is, did CrossFit have the right to deny a competitor?
Published by Medicaldaily.com