Curbing Infectious Diseases And Costs With Flexible Approaches: US (Unknowingly) Employs Strategy For Ebola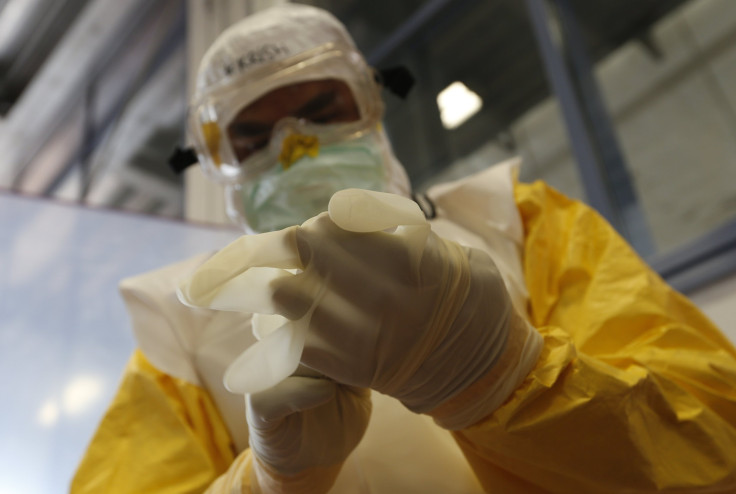 The Ebola outbreak that has so far killed 4,546 of the 9,191 people infected is expected to cost the three hardest hit countries — Liberia, Sierra Leone, and Guinea — up to $32.6 billion, according to estimates from the World Bank. Already weakened by war, the outbreak has hit the agricultural and mining industries the hardest. There's also a scarcity of food, and medical services are limited and still poorly equipped to handle the disease's spread. Because of this, Liberia's President Ellen Johnson Sirleaf said, "a generation of young people risk being lost to an economic catastrophe." So, what's the right way to manage an outbreak like this?
Researchers from Penn State University believe responding to disease with a flexible approach, which they call "adaptive management," could be the best way to fight it. "Responders often have incomplete information during a disease outbreak," said lead researcher Katriona Shea, a professor of biology at Penn State, in a press release. "Everyone is trying to make rapid decisions, but we don't have reliable information to make the best decisions. Even if we have information about a previous outbreak, no two outbreaks are identical. Adaptive management involves planning to learn as you act for the most effective, efficient response."
In their paper, published in the journal PLOS Biology, the researchers focus on two types of outbreaks, of which adaptive management would have led to better outcomes. For example, during a 2010 measles outbreak in Malawi that ended in over 135,000 new cases, the government initially implemented a vaccination campaign for kids between 6 months old and 5 years. However, it was later discovered that the disease was affecting people as old as 25. Covering all these people would have cost even more money, the researchers noted.
What they suggested was that instead of a steadfast approach like Malawi's government, authorities could had a fixed number of vaccinations per day, and waited for updates on the ages affected by the virus before moving forward with more vaccinations. So, if there were about 35,000 vaccinations a day, and they waited for confirmation of the ages affected, they'd be able to reduce cases by an estimated 10,000.
"There are tradeoffs to taking the wrong approach," co-author Matthew Ferrari said in the release. "If you did the fast, nimble child vaccination but the outbreak had a broader risk, you would miss a lot of people. If you did the slower, broader, more methodical response, you'd protect lots of people but the response may not be fast enough."
Incidentally, it seems, the U.S. government may have employed a rendition of this approach in managing Ebola before it could spread like it has in West Africa. There have only been three cases diagnosed in the U.S., but the second and third went against every effort — or lack of it, some would argue — the government had made leading up to their diagnoses. Texas Health Presbyterian Hospital, where the first Ebola patient Thomas Eric Duncan was treated, failed to properly protect its nurses until two days after he was isolated. Also, not only were hospitals around the country unprepared to handle Ebola-ridden waste, should they have to deal with a patient, but 85 percent of nurses also reported a lack of training in handling a patient with Ebola.
It could be argued that the government took its time to spot where it was lacking in its response, and then filled in the gaps. Right now there are 120 people in Texas and 142 in Ohio being monitored for the disease, while Nurse Nina Pham was moved from Texas Health Presbyterian Hospital to the National Institutes of Health's isolation unit in Maryland. Amber Joy Vinson, the other nurse who became infected, was moved to Emory University Hospital, where other Ebola patients had been treated, and the Centers for Disease Control and Prevention (CDC) headquarters is situated. Along with those precautions — these health centers are far more prepared to handle such a terrible disease — the CDC also instituted new guidelines for protective gear, including requiring another person to monitor the way it's put on and taken off.
Though the U.S. government's response wasn't as quick as many would have hoped, it may have worked in its favor, helping it to assess the situation, save money on over-preparing health workers, and stopping the disease's spread before it was too late.
Source: Shea K, Tildesley M, Runge M, Fonnesbeck C, Ferrari M. Adaptive Management and the Value of Information: Learning Via Intervention in Epidemiology. PLOS Biology. 2014.
Published by Medicaldaily.com