Cure For Acne Research 2017: Vaccine Could Finally Stop Inflammation From Pimples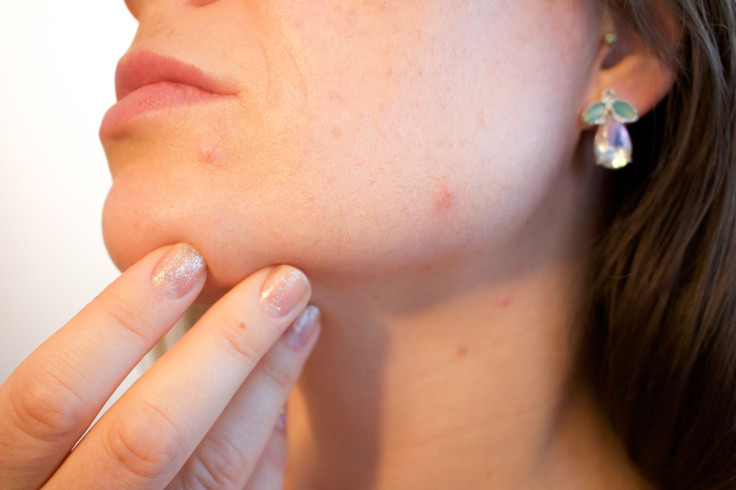 Acne used to be a mark of youth, thought only to plague teens in what is already a tough and angsty time. But those troubling spots are an annoyance for adults too, as acne is more commonly bothering people into their 40s and beyond. According to the International Dermal Institute, a school training skin therapists, adult acne is on the rise. The organization estimates that about 40 to 55 percent of adults ages 20 to 40 have low-grade, persistent acne and oily skin.
Read: Can A Drink Prevent Skin Cancer? Drinkable Sunscreen Company Sued Over 'Osmosis' Protection Claims
Scientists at the University of California, San Diego are hoping to end the struggle by creating an acne vaccine, reports Allure.
"Acne is caused, in part, by P. acnes bacteria that are with you your whole life — and we couldn't create a vaccine for the bacteria because, in some ways, P. acnes are good for you," Eric C. Huang, the project's lead researcher, tells the magazine. "But we found an antibody to a toxic protein that P. acnes bacteria secrete on skin — the protein is associated with the inflammation that leads to acne."
Essentially the vaccine would stop the pimple-causing protein while leaving the bacteria intact. While it's worked on biopsies from skin with acne, there is still plenty more research to be done.
"The next step is testing it on patients in clinical trials," Huang explains to Allure, and the first phase is already being planned.
According to the American Academy of Dermatology, hormones and stress are two leading causes of adult acne. The organization explains that when chronically stressed, our bodies produce more androgen hormones, which stimulate oil production and cause acne. Of course worrying about blemishes only makes the problem worse.
Research suggests that some have a predisposition for acne (thanks mom and dad), which makes battling blemishes as an adult more likely.
Read: Contact Lens Damage: If You Wear Contact Lenses, You're Probably Risking An Eye-Eating Parasite
Persistent acne typically requires prescription-strength treatments like birth control (for women), benzoyl peroxide, and topical retinoids, the latter of which does double duty by helping with acne and fighting aging.
See Also:
Adult Acne Causes: Why Is The Skin Disorder On The Rise?
8 Ways That Stress Shows On Your Face: The Aging Effects Of Anxiety
Published by Medicaldaily.com