CVS Pharmacy Now Offers Antidote For An Opioid Overdose, Naloxone, In Select Stores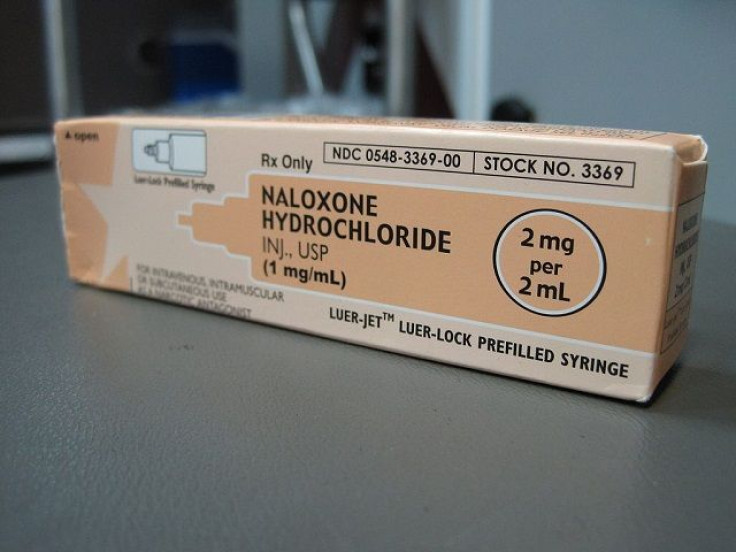 The ongoing opioid crisis had led many to propose radical changes in how often we prescribe powerful painkillers that may leave the floodgates open to future substance abuse.
Likewise, there has been a parallel movement to address the needs of those already addicted to narcotics by preventing a fatal overdose. That movement got yet another boost with an announcement Monday by CVS Health that it would make naloxone, a medication that can quickly reverse the effects of an opioid overdose, available over the counter in all of its CVS Pharmacy chains within the state of Texas. Coupled with earlier rollouts, there will be 30 states where naloxone (brand name: Narcan) can be purchased over the counter at select CVS locations by this August.
"Naloxone is a safe and effective antidote to opioid overdoses and by expanding access to this medication in our Texas pharmacies by the use of a physician's standing order for patients without a prescription, we can help save lives," said Tom Davis, vice president of pharmacy professional practices at CVS Pharmacy, in a statement. "We are dedicated to helping the communities we serve address and prevent drug abuse and we are expanding access to naloxone to give more people a chance to get the help they need for recovery."
Currently, all but three states have passed laws intended to promote widespread access to naloxone. Some states have made it easier for doctors to prescribe the drug, while others have granted immunity from criminal charges to any bystanders who carry or use the drug to treat overdose victims.
Though naloxone is an opioid that's either injected or inhaled nasally, it isn't habit-forming and doesn't harm people who accidentally take it. It can also be used with little to no training. These factors make it ideal as an over-the-counter medication, but some critics are worried that greater naloxone access may encourage more drug use by creating a sort of safety net. Organizations like the American Medical Association (AMA) have largely brushed aside these hypotheticals in light of the very real but preventable harms caused by opioid overdose, however. In 2015, a task force created by the AMA explicitly called for expanding naloxone access as part of its five-step plan to combat prescription opioid abuse.
CVS isn't the only national pharmacy chain to begin stocking naloxone. Earlier this February, Walgreens announced it would sell the drug prescription-free in 35 states and Washington D.C. by June. And in 2015, the state of New Hampshire granted a universal prescription to anyone in need of naloxone that could be redeemed at most any Rite Aid location.
The company has also created an accompanying website meant to educate visitors about prescription drug abuse, and in Texas, it's created an unwanted medication disposal program in conjunction with the nonprofit Partnership for Drug-Free Kids. Currently, the program has donated 37 disposal units to local police precincts.
"CVS Health has been a leader in helping communities prevent prescription drug abuse and we applaud their work to increase access to this life-saving drug for patients without a prescription at CVS Pharmacy locations in Texas," said Marcia Lee Taylor, president and CEO of partnership for Drug-Free Kids. "Increasing access to naloxone is a critical public health priority that allows patients and their families to prevent opioid fatalities and recognize when people need help working towards recovery from the disease of addiction."
Published by Medicaldaily.com