CVS Reverses Policy Requiring ID To Buy Acetone-Based Nail Polish Remover: Is This For The Best?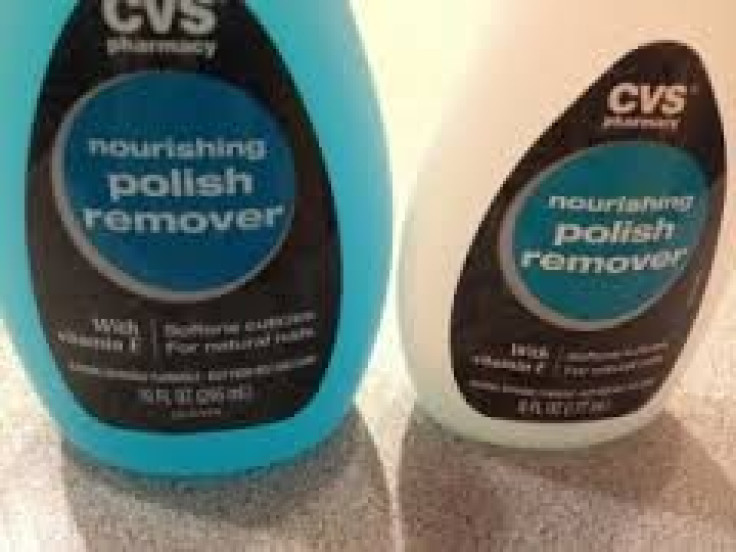 CVS Pharmacy has decided to drop its policy requiring identification to buy nail polish remover containing acetone, according to a statement released by the company this past Wednesday. Prior to this announcement, CVS brand acetone-based nail polish remover was not sold to anyone under the age of 18 due to its use in the production of methamphetamine.
"We want to thank all of our fans who have shared their thoughts on our policies for the sale of nail polish removers that contain acetone, which is an ingredient used in the illegal manufacture of methamphetamine," read a statement on CVS's Facebook page.
"After a thorough review, we are revising our policy to ensure customer convenience while appropriately complying with regulations in our business."
CVS drug stores across the country decided to implement a policy requiring anyone buying products containing acetone as well as iodine to submit a form of ID. The policy also required that customers be limited to a certain amount of such products.
Methamphetamine is usually manufactured using the ephedrine or pseudoephedrine reduction method in which either stimulant is placed in a solution to extract its components.
CVS decided on its original policy after it was discovered that acetone was being used as the solution to cook more potent methamphetamine.
"Because acetone is an ingredient used in the illegal manufacture of methamphetamine, we recently implemented a policy that a valid ID must be presented to purchase acetone-containing products such as nail polish remover," read the company's statement released to WPRI 12.
"Our policy also limits the sale of these products in conjunction with other methamphetamine precursors and is based on various regulations requiring retailers to record sales of acetone."
Acetone is a colorless and highly flammable liquid that can cause a variety of health defects — whether it's a small or large amount of exposure. Exposure at high levels can result in respiratory distress, seizures, unconsciousness, coma, and even death.
Published by Medicaldaily.com