CVS' Tobacco Ban Illustrates What's Next For American Pharmacy: From One-Stop Shop To Legitimate Health Care Provider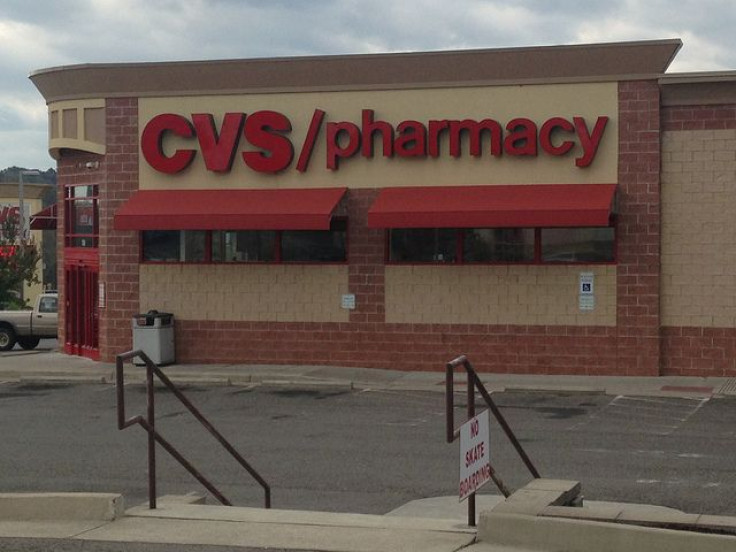 CVS Caremark announced Wednesday that it will end the sale of tobacco products at its more than 7,600 stores across the United States by October this year. In doing so, the company is setting a powerful example for the future of the American retail pharmacy, which has transitioned from providing personal prescription care to becoming a prime location for one-stop shopping and now, possibly, to a legitimate medical service provider. Wednesday's announcement shows a commitment by the nation's second-largest drugstore chain to focus on health care.
"CVS Caremark is continually looking for ways to promote health and reduce the burden of disease," said CVS Caremark Chief Medical Officer, Dr. Troyen A. Brennan. "Stopping the sale of cigarettes and tobacco will make a significant difference in reducing the chronic illnesses associated with tobacco use."
The decision to pull tobacco products from its shelves may seem illogical at first, considering that it will cost the drugstore chain about $2 billion in annual sales, as Reuters reported. But since the company has been slowly transitioning into health care, analysts believe that it's actually a positive long-term decision by CVS. In recent years, CVS and drugstores like it have been providing services like flu shots, diagnosis and treatment for common family illnesses, and treatment of minor wounds at in-store mini-clinics that are staffed by actual nurse practitioners.
According to The New York Times, a report last year predicted that clinics in retail drugstores like CVS will soon grow at a rate of 24 to 30 percent, which could mean there will be about 2,800 in the U.S. by 2015. CVS has been leading the way with its MinuteClinics, which are available in more than 800 of its stores nationwide. These clinics conduct physicals and wellness screenings and offer monitoring of chronic conditions at a reduced price for patient. They provide a place where patients get diagnosed and get their prescriptions filled in one visit. This, of course, is becoming increasingly popular for those who cannot afford to consult a physician and could be extremely beneficial for the company's future growth.
"The significant action we're taking today by removing tobacco products from our retail shelves further distinguishes us in how we are serving our patients, clients, and health care providers and better positions us for continued growth in the evolving health care marketplace," said Larry J. Merlo, president and CEO of CVS Caremark.
The Evolution of the American Pharmacy
The role of the pharmacist has evolved significantly since the mid-20th century. In the 1950s, the pharmacist's responsibilities were to merely produce drugs and dispense them. According to MedScape, pharmacists rarely spoke to customers and patients about their conditions or even about their medications. It was the doctor's role to give that kind of advice. As pharmacies evolved into more clinical settings, the role of the pharmacist evolved along with it. Pharmacists began to play an active role in the relationship between patients and their medications.
By 1990, Hepler and Strand coined the term "pharmaceutical care," which became a phrase that encompassed a patient-centered approach to pharmacy. Pharmacists became as critical to the health care system as doctors and nurses. That idea has extended into drugstores like CVS, where pharmacists, nurse practitioners, and even doctors work together to provide optimal service to patients in need.
Today, pharmacies have become multi-purpose locations. One can buy novelty items like holiday gifts and birthday cards but also receive pretty good care at an affordable price. CVS' action may be the signal of a new age for the American pharmacy, where there is less of an emphasis on being a "store" and more of a focus on providing quality, moral patient care.
"Ending the sale of cigarettes and tobacco products at CVS/pharmacy is the right thing for us to do for our customers and our company to help people on their path to better health," said Merlo. "Put simply, the sale of tobacco products is inconsistent with our purpose."
Published by Medicaldaily.com