Daily Aspirin May Prevent or Even Treat Cancer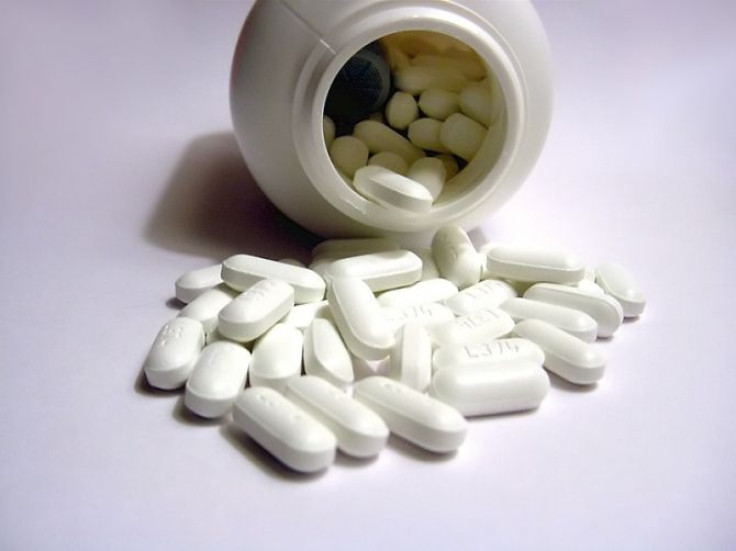 Taking a low dose of aspirin, which has previously been shown to lower the risk for heart attack and stroke, can prevent and possibly even treat cancer, according to new research.
However, experts say there is still not enough research evidence to recommend it to prevent cancer development and death, and warn that aspirin can cause dangerous side effects like stomach bleeds.
Lead author Professor Peter Rothwell of clinical neurology at the University of Oxford, United Kingdom and his groups had already found a link between aspirin and lower risk of certain cancers, especially bowel cancer.
Additionally, Rothwell found that daily aspirin may also be effective in treating people who already have cancer.
In a series of studies published in The Lancet, Rothwell expanded on his previous research to examine the short-term impact of aspirin therapy on cancer. His previous work had suggested that people needed to take the drug for about 10 years to get any protection.
Findings from the latest study, which was based on a new analysis of data from 51 trials involving more than 77,000 patients, showed a reduction in cancers after about three years and a lower risk of cancer mortality and distant spread in patients already diagnosed after five years of daily aspirin.
The research team found that taking a low-dose aspirin every day reduced the risk of cancer mortality by 37 percent after at least five years of use, and taking daily aspirin for at least three years reduced cancer incidence by almost 25 percent in both men and women.
The findings also showed that taking daily aspirin for an average of six and a half years was associated with a 36 percent reduced risk of cancer with distant spread, and colorectal cancer patients taking daily aspirin with localized disease had a 74 percent reduced risk for their tumors to spread.
Researchers showed that daily aspirin use was linked to a 35 percent reduction in cancer deaths among patients with solid tumors, but not patients with blood cancers like leukemia.
Daily aspirin use appeared to reduce the long-term risk of developing colorectal, esophagus and breast cancers.
The U.S. Preventative Services Task Force recommends aspirin therapy for men between the ages of 45 and 79 for reducing heart attacks and women between the ages of 55 to 79 for lowering strokes, but only if the potential benefit outweighs the risks like stomach bleeds, which are uncommon but fatal.
Another key finding in the new analysis is while elevated bleeding risk was shown in the first few years of aspirin therapy, the risk of major stomach bleeds actually decreased over time in patients taking daily aspirin.
"We believe randomized trials of aspirin for the treatment of cancer are urgently needed," Rothwell, according to Webmd. "In the meantime, I think it would be reasonable for cancer patients who do not have an increased risk for [stomach] bleeds to take aspirin."
However he says that for most healthy people, quitting smoking, exercise and having a nutritious diet were the most important things they can do to lower cancer risk. Aspirin use does seem to reduce the risk a little more when there is no other risk factor, but significantly lowers the risk in people who have a family history of colorectal cancer.
Critics warn that in the absence of definitive data, patients should talk to their doctor about potential benefits and risks of daily aspirin before starting the therapy, but noes that future guidelines on daily aspirin use should consider the therapy's impact on cancer, heart attack and stroke risk.
"Despite a convincing case that the vascular and anticancer benefits of aspirin outweigh the harms of major extracranial bleeding, these analyses do not account for less serious adverse effects on quality of life, such as less severe bleeding," Dr. Andrew Chan and Dr. Nancy Cook of Brigham and Women's Hospital, Harvard Medical School, Boston, wrote in an editorial published with the study.
"Rothwell and colleagues' impressive collection of data moves us another step closer to broadening recommendations for aspirin use. Moreover, future evidence-based guidelines for aspirin prophylaxis can no longer consider the use of aspirin for the prevention of vascular disease in isolation from cancer prevention," they added.
The findings were published in The Lancet.
Published by Medicaldaily.com