Daily Aspirin Use May Cut Risk Of Ovarian Cancer, But Beware Of Other Possible Side Effects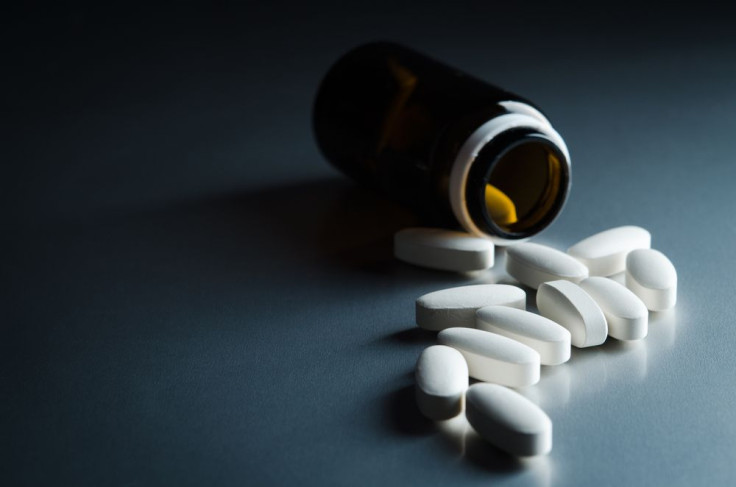 New research finds that a daily aspirin may help you lower your risk of ovarian cancer by as much as 20 percent, adding yet another health outcome to the analgesic that has been linked to great benefits as well as side effects.
Though hesitant to make any general health recommendations at this point, the National Cancer Institute (NCI) said on Friday that a daily aspirin appears to be an effective preventative strategy against ovarian cancer, which currently affects 20,000 and kills 14,000 women each year. Dr. Britton Trabert, a researcher at the NCI's Division of Cancer Epidemiology and Genetics who led the investigation together with Dr. Nicolas Wentzensen, said that the findings add to the growing list of benefits associated with the over-the-counter drug. "Our study suggests that aspirin regimens, proven to protect against heart attack, may reduce the risk of ovarian cancer as well," she explained.
Previous studies have noted a possible relationship between chronic or persistent inflammation and carcinogenesis, the initiation of cancer growth. In theory, this would mean that anti-inflammatory medication like aspirin or other nonsteroidal anti-inflammatory drugs (NSAIDs) would help fend off the development of the disease. However, results have typically been inconclusive.
The new study, which is published in the Journal of the National Cancer Institute, sought to clarify this by looking at a large sample including 8,000 women diagnosed with ovarian cancer and 12,000 without the disease. The team found that women who reported daily aspirin use had a 20 percent lower risk of ovarian cancer compared to women who said they used the analgesic less than once a week. Moreover, women who took aspirin only once a week had a 10 percent lower risk of the disease compared to women who took it less frequently.
Daily Aspirin and Side Effects
Despite numerous benefits, it is important to remember that a daily aspirin carries potential consequences as well. An example is a University College London study published last year, in which researchers show that taking the daily maximum dose of analgesics like aspirin may make you exceed your daily recommended sodium intake. Over time, this may raise your risk of stroke by as much as 16 percent.
For this reason, the NCI is refraining from issuing public health recommendations, even though effective preventive strategies against ovarian cancer are becoming more and more important. Trabert and colleagues caution that, until more detailed results can be obtained, women should always consult with their doctors before undertaking a daily aspirin regimen. "However intriguing our results are, they should not influence current clinical practice," they wrote. "Additional studies are needed to explore the delicate balance of risk-benefit for this potential chemopreventive agent, as well as studies to identify the mechanism by which aspirin may reduce ovarian cancer risk."
Source: Trabert B, Wentzensen N, et al. Aspirin, non-aspirin NSAID, and acetaminophen use and risk of invasive epithelial ovarian cancer: a pooled analysis in the Ovarian Cancer Association Consortium. Journal of the National Cancer Institute. 2014.
Published by Medicaldaily.com