Dairy Queen The Latest Fast Food Chain To Remove Soda From Its Menu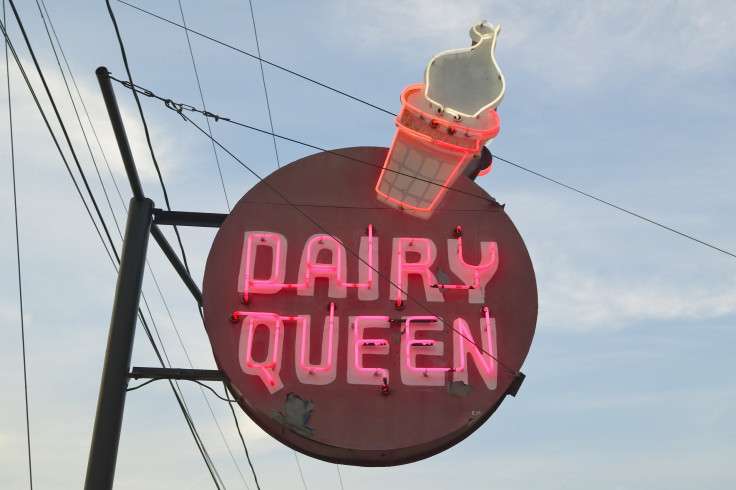 Dairy Queen is now the latest fast food franchise to ban soda from its menu, according to an announcement letter the company penned to the Center for Science in the Public Interest.
"I am pleased to inform you that during our most recent meeting, the [Franchise Advisory Council (FAC)] voted unanimously to remove soft drinks from our kids' menu," William Barrier, executive vice president of product development/quality at Dairy Queen, wrote in the letter. "This change will go into effect on Sept. 1, 2015 when new menu board panels arrive at our franchise locations."
After being badgered by health advocates and the Center for Science in the Public Interest, the company finally agreed to ban soft drinks from menus — in an effort to fight childhood obesity, diabetes, and an overall unhealthy lifestyle in the U.S. Dairy Queen is one of several fast food chains, like McDonald's and Chipotle, that are trying to turn over new leaves by offering lower calorie options, or healthier foods on their menu, or even removing GMO's from their ingredients.
Recently, Burger King removed sodas from their kids menu, and have replaced them with low-fat chocolate milk, fat-free milk, and 100 percent apple juice.
In the letter, Barrier also notes that while DQ is making the change across all of their menu boards, there are some "franchisees that do not receive our point-of-purchase materials so there could be some locations that elect not to follow our recommendation."
Various studies have shown that drinking soda consistently can increase a person's risk of heart disease, diabetes, obesity, and poor oral health. Children in particular are at higher risks of developing obesity if they consume soda frequently and routinely with meals. According to the CDC, obese children are at a higher risk of developing type 2 diabetes, stroke, cancer, osteoarthritis, and other chronic diseases when they get older. Preventing childhood obesity is important, especially among fast food chains who have a responsibility to offer healthy options to Americans.
Published by Medicaldaily.com