Dallas Ebola Scare: U.S. health experts in Dallas reviewing potential Ebola exposure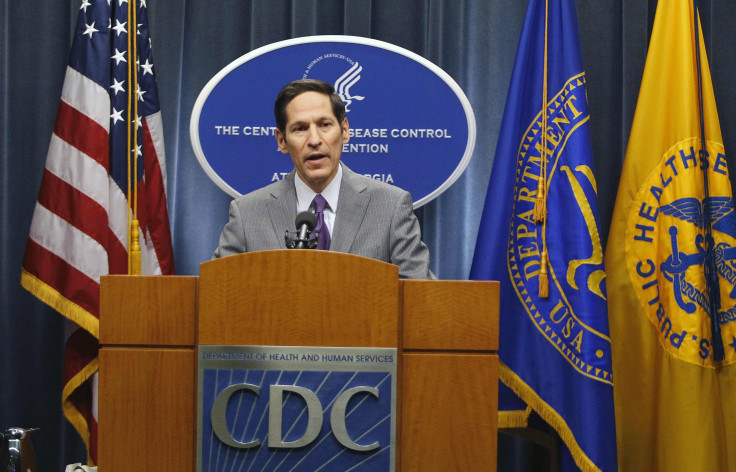 WASHINGTON (Reuters) - U.S. health experts in Dallas on Wednesday were examining how many people may have been exposed to Ebola, just one day after the first case of the deadly virus was diagnosed in the United States, the nation's top public health official said.
The review came after health officials on Tuesday said a man who flew from Liberia to Texas had Ebola, the first confirmation that the outbreak devastating West Africa has reached the United States.
"We have a seven-person team in Dallas today helping to review that with the family and make sure we identify everyone that could have had contact with him," Dr. Thomas Frieden, director of the U.S. Centers for Disease Control and Prevention (CDC), told NBC in an interview.
Ebola spreads though contact with bodily fluids such as blood or saliva, something public health experts say naturally limits its potential to infect others, unlike airborne diseases.
Frieden said experts were monitoring "a handful" of people who were potentially exposed, including family members the patient was visiting.
"The team on the ground will review that very intensively to see whether there's any other groups who, out of an abundance of caution, we would want to monitor carefully," Frieden told NBC's "Today" show from CDC headquarters in Atlanta.
The patient, who was not identified for privacy reasons, arrived in Texas on Sept. 20, and sought treatment six days later at Texas Health Presbyterian Hospital in Dallas, according to the CDC.
He was initially evaluated and sent home with antibiotics, but returned two days later. He was then admitted and isolated, a delay questioned by other health experts.
U.S. health authorities have said every step was being taken to ensure the Ebola virus does not spread widely in the United States and have expressed confidence that it can be contained.
Health officials and lawmakers have been prepared for the possibility that a patient would arrive on U.S. shores undetected. Frieden briefed President Barack Obama on the Ebola issue on Tuesday and they discussed isolation protocols.
"People can be confident here in this country that we have the medical infrastructure in place to prevent the broad spread of Ebola," White House spokesman Josh Earnest told CNN on Wednesday. "The CDC and the local health officials in north Texas are taking the responsible steps to ensure the safety of the broader public."
Some other health experts have said, given the information from the CDC so far, a widespread outbreak in the United States appears unlikely from this one case.
"While it's not impossible to transmit it, it's not going to breakout and transmit (to) a whole neighborhood or a whole city," Dr. Ezekiel Emanuel, a former White House health adviser, told MSNBC.
By Susan Heavey
(Additional reporting by Ian Simpson and Doina Chiacu; Editing by Doina Chiacu)
Published by Medicaldaily.com