Dallas Shooting Leaves 4 Dead, 4 Injured At 2 Homes; Suspect Erbie Bowser Tosses Explosive Into Second Home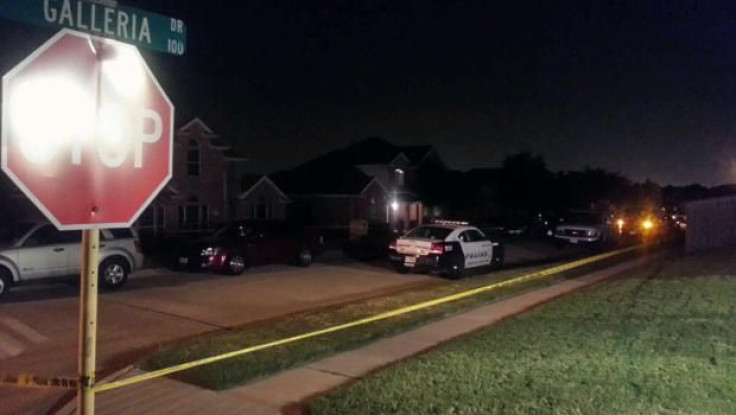 A Dallas shooting spree left four people dead and four injured late Wednesday night in two separate but related incidents, the second of which involved the suspect tossing an explosive device into the victims' home, police said.
Erbie Bowser, former Dallas Mavericks ManiAACs dancer, has been taken into custody as the suspect in both shootings. Family members said Bowser was looking for an ex-girlfriend during his rampage, CBS11 reports.
The first shooting took place around 10:30 p.m. in Dallas, when the gunman opened fire on four victims, injuring two and killing the others. He then moved onto another home, seven miles away in DeSoto — a suburb of Dallas — where he tossed an explosive device into the house and opened fire again around 10:45 p.m. Another two were shot and killed, while two survived.
The victims were taken to Parkland Hospital and Dallas Medical Center, where the DeSoto survivors were identified as 11- and 13-year-old boys. The conditions of the victims aren't known.
One neighbor of the DeSoto home thought the explosion took place much farther away than right across the street.
"We were just in our home and heard a big boom," the woman told CBS. "It shook windows. My son had something on the counter; it moved. We couldn't figure out what that was, we thought it was some type of explosion somewhere else."
Another resident thought the commotion was coming from inside his own house.
"We thought it was coming from upstairs, because the kids are always upstairs making noise," said Tommy Johnson. "I went up and asked, 'Did y'all hear anything?' and one of my daughters said it came from outside. So, I peeped out the front and that's when I saw a bunch of officers walking down the sidewalk about 10 houses up."
Bowser was arrested at the scene in DeSoto. Charges against him remain pending.
Published by Medicaldaily.com