Dancing Like Beyoncé To Get In Shape: Fitness Class Teaches You All Her Moves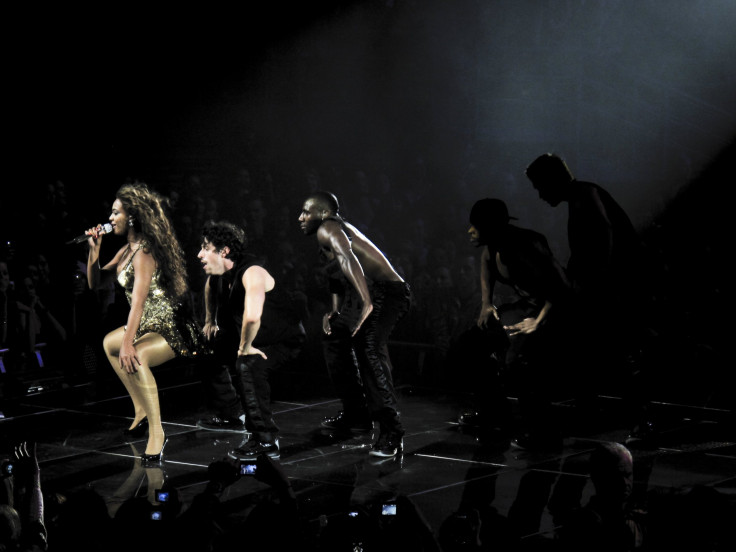 Every Monday night, a fitness class in New York City blasts Beyoncé and only Beyoncé for an hour, combining cardio and music to tone muscles and get in a solid workout.
Though these Beyoncé-themed dance classes didn't begin with the goal of getting people to lose extra pounds, there's no doubt that the singer is helping people shake off unwanted flab.
In Chelsea Studios, young people in their twenties and thirties gather on Monday nights to learn Beyoncé moves in just one hour. Each class costs about $18 and teaches students a new routine every week. The teacher, Mitchell Wayne, demonstrates the dance, teaches every move, then breaks the class into two groups to perform.
Though there are some people who don't have dance experience in the class, most of the participants have danced either professionally or taken classes before — learning an entire sequence in one hour can be difficult for beginners. Regardless, the class is still filled with ordinary people — men and women — who attend after work when they need to de-stress.
And it's really the Beyoncé that is bringing in dancers in droves. "We tried teaching a few other artists' more recent singles, but every time we'd promote a Beyoncé class, people seemed to line up from the doors to the elevators," Wayne, a 30-year-old dancer who has led several pop dance classes, told The New York Times.
Dancing is one of the best ways to stay in shape while having fun. It's an excellent way to improve flexibility, build muscle, and strengthen cardiovascular health. Unlike other forms of individual exercise like swimming or running, dancing is often a social form of exercise that can help build relationships with others, as well. Dancing's benefits extend into the psychological and emotional sphere; it's an art form and a way to express oneself, which can help reduce stress. One study published in 2003 showed that dancing can actually help prevent dementia.
Below are examples of people performing Beyoncé's choreography:
Published by Medicaldaily.com