COVID Danger in the Lunch Room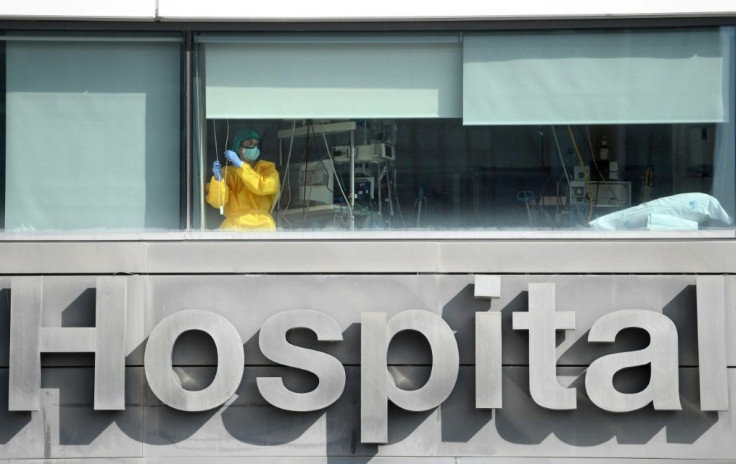 Fifteen employees at Holyoke Medical Center in Holyoke, Mass., have tested positive for COVID-19. The staff members may have contracted the virus eating lunch together.
"We think we traced it back to employees eating a meal together in a break room, and obviously when you are eating a meal, you take your mask off and they contracted it from one employee who was positive," hospital CEO Spiros Hatiras told WGGB-TV.
The staff members tested positive around two weeks ago, and two of the employees are already back to work. Mr. Hatiras explained that there would be new guidelines. "What you find sometimes … with this fatigue is that six feet sometimes becomes five feet and sometimes four feet. We have now also put capacity limits in our break room," he said.
According to 22News, Holyoke is among 13 cities and towns in Massachusetts that have been moved back to "Phase 3, Step 1" in the state's reopening plan, due to increased cases. An alert went out on Monday to residents of Holyoke and some of the surrounding towns, saying:
"MAGovt Alert COVID19 is a serious threat in [city/town name]. Wear a mask. Wash your hands. Keep your distance. Do not share food drinks utensils. Stay home if sick. Get a free COVID test. Stop gatherings with family and friends. Protect you and your loved ones. For more info visit mass.gov/stopcovid19."
According to the commonwealth of Massachusetts, communities must revert to Step 1 when they are in the red risk category for three consecutive Department of Public Health weekly reports.
Holyoke Medical Center is in Hampden County. According to the Johns Hopkins COVID-19 tracker, Hampden has seen a rise in cases over the last two weeks.
Mr. Hatiras told WGGB news that, despite the outbreak, "Holyoke Medical Center is one of the safest places to be," and patients should still feel comfortable going to the hospital for their medical needs.
Sabrina Emms is a science journalist. She got her start as an intern at a health and science podcast out of Philadelphia public radio. Before that she worked as a researcher, looking at the way bones are formed. When out of the lab and away from her computer, she's moonlighted as a pig vet's assistant and a bagel baker.
Published by Medicaldaily.com