Dangerously High Concentrations of Mercury Found in Ethnic Beauty Products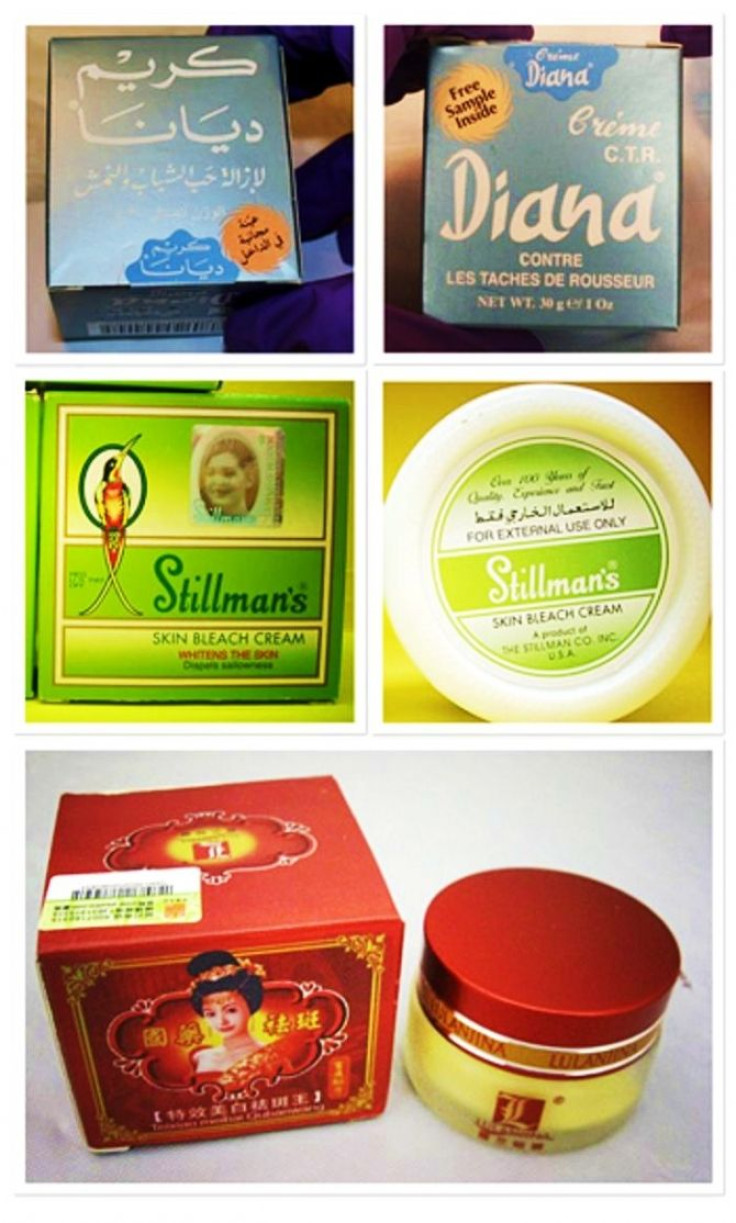 Mercury has been found in some skin creams, antiseptic soaps and lotions that are marketed as skin lighteners and anti-aging treatments, according to a report released by the U.S. Food and Drug Administration.
Gary Coody, the national health fraud coordinator for the FDA's Office of Regulatory Affairs warned that these mercury containing products, sometimes also used by women to remove age spots, freckles, blemishes and wrinkles and by adolescents as acne treatments, have been found in at least seven different states including Texas, California, Virginia, Maryland, New York and Minnesota.
Mercury is extremely toxic and can be inhaled and absorbed through the skin and can cause both chronic and acute poisoning.
"Exposure to mercury can have serious health consequences," said Charles Lee, M.D., a senior medical advisor at FDA in a statement. "It can damage the kidneys and the nervous system, and interfere with the development of the brain in unborn children and very young children."
The agency said that the products containing mercury have been manufactured abroad and are often sold illegally in shops located in Latino, Asian, African or Middle Eastern neighborhoods and online or brought back by people vacationing abroad for personal use.
FDA investigators have found more than 35 products that contain illegal levels of mercury concentrations made by brands like made by the brands Diana, Stillman's, Lusco and Crema Aguamary.
Recently a teenager from Texas who had been using mercury-containing skin cream had been hospitalized for poisoning.
Texas health officials have found significantly elevated mercury levels in 18 patients who used the Mexican-produced Crema Aguamary face cream which tested 131,000 times the legal amount of mercury concentrations legally allowed in the United States, according to FDA reports.
A 39-year old woman in Northern California who had been using an unlabeled mercury-containing face cream that was bought in Mexico was tested to have more than 100 times the average amount of mercury in her urine and had symptoms of mercury poisoning, according to the California Department of Public Health.
During the follow-up study several members of her family, including four-year-old child, also had elevated levels of mercury circulating in their bodies.
Mercury does not only affect the person using it, health officials warned.
"People—particularly children—can get mercury in their bodies from breathing in mercury vapors if a member of the household uses a skin cream containing mercury," FDA toxicologist Mike Bolger warned.
Some symptoms of mercury poisoning include tremors, irritability, sudden shyness and memory problems, changes in vision or hearing, depression, and numbness and tingling in hands, feet or around mouth.
The FDA warns consumer to stop use that if words like "mercurous chloride," "calomel," "mercuric," "mercurio," or "mercury," appear in the product labeling, and to immediately discard them in a plastic bad or leak proof container. The agency also warned that products labeled in languages other than English should also not be used.
The FDA said that distributors should also examine their stock and remove all unapproved toxic items.
"Sellers and distributors should not market these illegal products and may be subject to enforcement action, which could include seizure of the products and other legal sanctions," said attorney Brad Pace, J.D., of the Heath Fraud and Consumer Outreach Branch within FDA's Center for Drug Evaluation and Research, in a statement.
Published by Medicaldaily.com