The DASH Diet For Healthy Weight Loss, Lower Blood Pressure: Tips On Plant-Based Eating Plan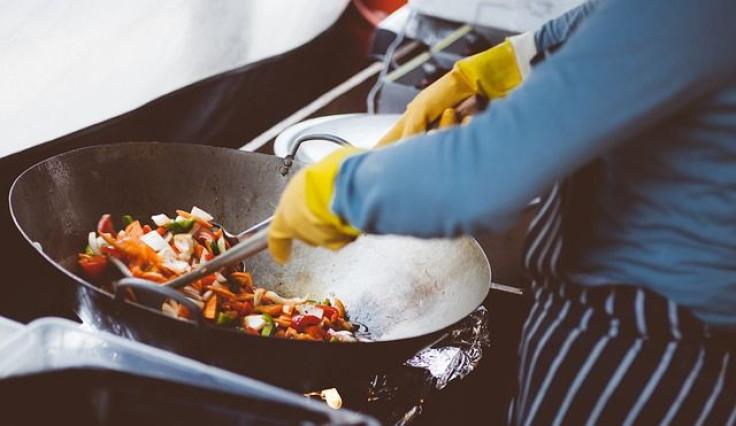 Have you heard of the vegetable-rich DASH diet? It's been making headlines for years now, and for all the right reasons. DASH stands for Dietary Approaches to Stop Hypertension, and US News just named it the number one diet of 2017, an annual honor that has been bestowed to the eating plan for six years in a row.
According to Medical Xpress, the DASH diet focuses on eating whole grains, fruits, vegetables, low- or no-fat dairy, lean meats, poultry and fish. Additionally, nuts, seeds, legumes, and beans are also recommended.
Read: The Vegetarian Gene: A Plant-Based Diet Causes Lasting Genetic Mutations That Could Increase Cancer Risk
"DASH is not a fad diet, but a healthy eating plan that supports long-term lifestyle changes," The National Institutes of Health said in a statement Wednesday, Medical Xpress reported. "To receive top ratings, a diet has to be relatively easy to follow, nutritious, safe, effective for weight loss, and protective against diabetes and heart disease."
Read: Plant-Based Diet Benefits: More Veggies Lowers Risk Of Heart Disease, Death
The Mayo Clinic has offered some recommendations to get the most out of the DASH diet, and we've highlighted six top tips below:
Vegetables served over brown rice or whole-wheat noodles can be a great main dish for a meal.

Have a piece of fruit with meals and one as a snack. Still need another serving? Have a sweet fruit as a dessert topped with low-fat yogurt.

Don't fry your meat. Try baking, broiling, grilling, or roasting your poultry and meat. Also, trim away any skin and fat.

Tofu, tempeh, and other soybean-based products can be a good alternative to meat.

Cut back on added sugar.

Emphasize whole grains, because they have more fiber and nutrients than the refined varieties.
Read Also:
Healthful Plant-Based Diet May Play 'Significant Role' In Prevention Of Type 2 Diabetes
Plant-Based Diets Facts And Myths: 6 Things You Need To Know Before You Become A Vegetarian
Published by Medicaldaily.com