D.C. Bill Seeks to Decriminalize Marijuana in Order to Lower Minority Arrests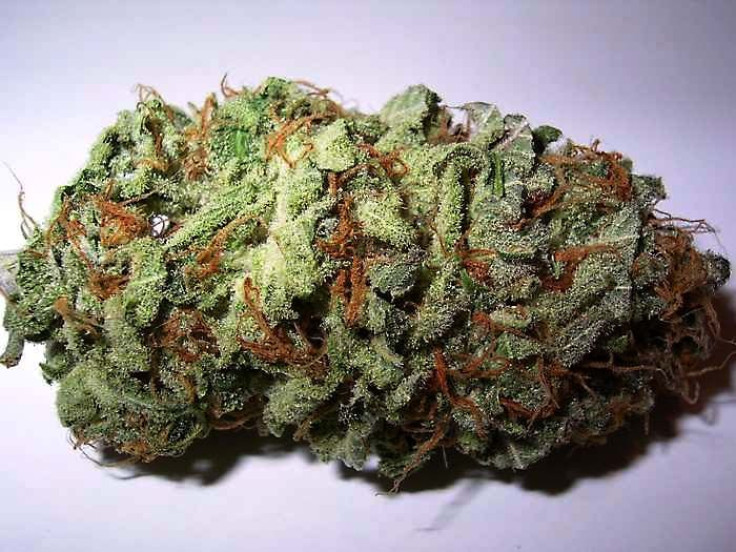 A bill to decriminalize marijuana was introduced by Washington D.C. councilmember Tommy Wells on Wednesday. If the bill passes, getting caught with less than one ounce of marijuana would be considered a civil offense and the perpetrator would be charged a $100 fine.
Well and nine other co-sponsors of the bill were moved decriminalize possession after an American Civil Liberties Union (ACLU) report found that D.C. is number one in the nation in terms of per capita arrests for marijuana possession.
"It's time for us to recognize that marijuana does not do harm," Councilmember David Grosso, one of the bills' co-sponsors, told CBS. "It's not a gateway drug like people think it is. It's not causing massive accidents or causing people to go crazy on the streets. And it's just leading a lot of kids right to jail. Until they're able to purchase this in a regular store and not have any consequences, that's what it's going to continue to do."
The ACLU report found that almost 90 percent of those arrested for marijuana possession were black.
"For too many years we've put non-violent drug offenders behind bars, disproportionately affecting African-American males, especially in the District of Columbia," Grosso said. "It's time for us to step up and stop that from happening. The way to stop that is decriminalization."
Although Mayor Vincent Gray hasn't taken a position on the bill, his spokesman said "he welcomes the discussion."
States that have already decriminalized marijuana include Vermont, Connecticut, Minnesota, and New York, which decriminalized the drug in May. Supporters believed it would deal with similar issues that D.C. is facing, particularly with "stop-and-frisk" tactics in which police randomly stop pedestrians, who they believe looked suspicious, and search them. The majority of these people searched were also black.
"It's consistent with the law," New York City Mayor Michael Bloomberg said. "It's the right thing to do and it will allow us to target police resources where they're needed most."
If D.C. decriminalizes marijuana, it will make the district's marijuana laws even more lax, as they prepare to open medical marijuana dispensaries in the coming weeks. Although medical marijuana has been legal since 1998, Congress, which controls the city's budget, blocked its implementation until recently.
The dispensaries, which were set to open at the end of May have been delayed due to postponed marijuana-prescribing licenses for doctors and postponed releases of medical marijuana applications, The Huffington Post reported.
Patients who apply for medical marijuana will only be allowed to do so if they have one of a few diseases, including HIV, AIDS, cancer, glaucoma, multiple sclerosis, and Crohn's disease.
Published by Medicaldaily.com