DC Decriminalizes Marijuana, But Smoking In Public Still A Crime: Can Law Lead To Marijuana Legalization In City?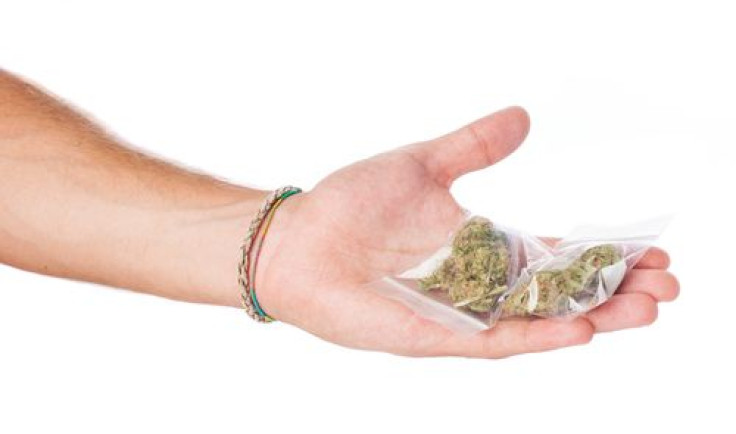 The fine for possessing an ounce of marijuana will now be similar to that of a parking ticket in Washington, D.C. On Tuesday, the D.C. City Council voted to decriminalize marijuana almost unanimously in an 11-to-1 vote that would reduce the pot possession maximum penalty to a $25 civil fine. Currently, possession of any amount of pot without a medical permit in the capital is considered a misdemeanor crime with jail time for up to six months and a $1,000 fine.
"It will have a profound impact on the people of the District of Columbia to decriminalize this marijuana," said Councilman David Grosso, USA Today reported. Grosso looks forward to the "next step" of taxing and regulating the sale of the drug in the nation's capital. "I think that should be done expeditiously here in this body and, hopefully, with the support of our mayor." Democratic Mayor Vincent Gray has publicly supported the measure and is expected to sign it, followed by approval from Congress.
Although marijuana is still illegal under federal law, officials like D.C.'s shadow representative Eleanor Holmes Norton, believe Congress members will not interfere with D.C.'s right to pass its own law on marijuana decriminalization. This belief is due to many states legalizing the use of medical marijuana, decriminalizing, or legalizing marijuana, like Colorado and Washington State – Rhode Island is considering to do the same as the prior states. "If members try to interfere, however, I will stoutly defend D.C.'s right to pass such legislation, just as 17 states have already done," Norton said in a statement.
In a report by the American Civil Liberties Union, D.C. was found to have the highest arrest rate of marijuana possession in the country, with blacks accounting for 91 percent of pot arrests in the District. Although the report shows marijuana use between blacks and white are equal in D.C., blacks are eight times more likely to be arrested for marijuana than white residents, The Washington Post reported. Blacks account for less than half of the city's population in D.C., and statistics show the existence of unequal enforcement of marijuana laws in the district that create a divide between the rich and the poor. The alleged unfairness in how the police uses D.C.'s drug laws could be a driving force behind the D.C. Council-approved legislation.
D.C.'s decriminalization of marijuana does present some gray areas since most of the nation's capital is federal territory consisting of national parks, federal buildings, and the Air Force Base. In these areas, federal marijuana laws will still apply. For example, under the law, a person could possess multiple bags of marijuana, but this could fall under the federal drug dealing laws and result in years of jail time for offenders.
In the road to the legalization of marijuana, D.C. voters may be able to weigh in at this year's elections. According to The Post, marijuana advocates are waiting to receive word from the D.C. Board of Elections on whether or not they can gather signatures for a November ballot to allow full legalization of marijuana in the District. There are more than 5,000 arrests made per year for marijuana possession in the city.
Published by Medicaldaily.com