DC Man On Fire: Man Dead After Dousing Himself In Gasoline, Burning 80% Of His Body On National Mall As Alleged Accomplice Films [VIDEO]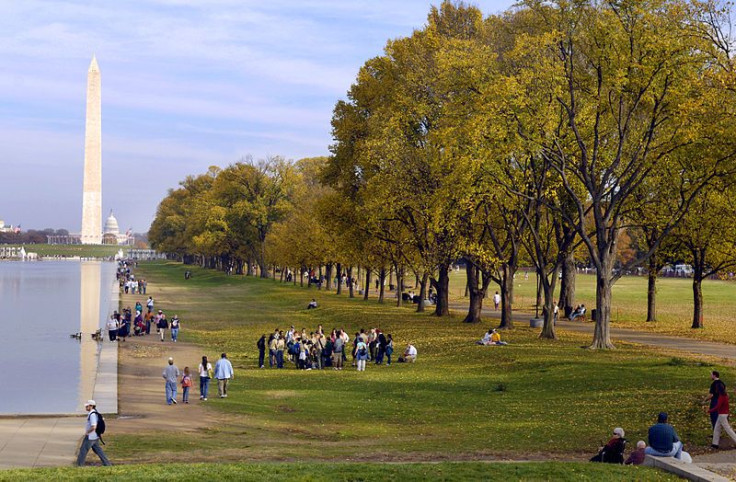 Around 4:30 p.m. on Friday, workers, tourists, and onlookers were stunned as a man doused his body in gasoline and lit himself on fire on the National Mall in Washington, D.C. Reports early Saturday claim that the man had an accomplice filming the entire ordeal.
According to the NY Daily News, civil rights attorney Katy Sheflen saw a man set up a tripod and camera before another man – who has yet to be identified – then picked up a can of gasoline and poured it over his head.
"At that point we didn't know what was going, maybe it was some sort of stage protest," Scheflen said. "And then he set himself on fire and went up in flames. Whoosh."
Two joggers running by took off their shirts and tried to pat out the flames. Other bystanders, seeing the men needed help, followed suit and came along to help until the police and rescue workers were able to get to the scene. Many credit the quick-thinking of those joggers with saving the man's life.
He is now dead, after sustaining burns to 80 percent of his body. Authorities are still investigating why the man burned himself alive and whether it was a staged stunt.
"I'm not aware of any signage or any articulation of any causes," said Lt. Pamela Smith of the U.S. Park Police.
Published by Medicaldaily.com