DC Republicans May Have Accidentally Legalized Marijuana By Amending Spending Bill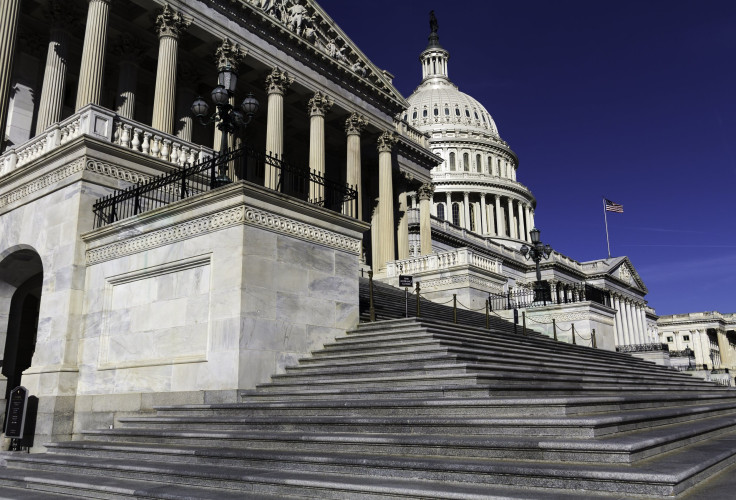 Republicans in Congress have apparently lost a fight with local Democrats in Washington, D.C., over decriminalizing marijuana — if only temporarily.
Mayor Vincent Gray signed a new law decriminalizing minor possession of marijuana in the District, limiting the offense to a $25 civil fine for adults ages 21 and older. Earlier this year, House Republicans led by Andy Harris, of Maryland, amended a spending bill to prevent the District from appropriating funds to "enact or carry out any law, rule, or regulation to legalize or otherwise reduce penalties associated with the possession, use, or distribution [of marijuana and other drugs] for recreational use."
That spending bill, along with the Senate's version, will likely reach a vote in mid-July. As a result, the District will have a marijuana decriminalization law it cannot enforce, meaning a de facto legalization of small quantities of marijuana. The Washington Post reported that "officials familiar with the matter said the amendment could prevent the police department from printing citations, prevent cops from writing and processing them, and prevent the city government from adjudicating them."
In the end, minor possession of marijuana in the District becomes mostly legal as the local Democrats beat their Congressional overseers on the issue. "This potential unintended consequence only underscores why Congress should not meddle in local D.C. laws," Pedro Ribeiro, a spokesman for Gray, told the Post. Prior to the new law, minor possession of marijuana in D.C. was punishable by a $1,000 fine and one-year jail sentence. The new marijuana law prohibits public marijuana use with a 60-day jail sentence similar to public drinking laws.
However, efforts to get marijuana legalization on the November ballot have stalled despite widespread support among D.C. residents. Adam Eidinger, of the D.C. Cannabis advocacy group, says volunteers had trouble collecting the required 24,000 signatures. "What we hear a lot is, 'I work for the government, I have a contract with the government, I don't want to sign it,'" Eidinger told NBC. "We're under extra pressure to get this done in a very short period of time and I don't want to let the city down."
The proposal would change District law to legalize possession of as much as two ounces of marijuana.
Published by Medicaldaily.com